MOTO GUZZI V7 III / STONE / SPECIAL / ANNIVERSARIO / CARBON / MILANO / RACER / ROUGH 2017 - 2020
LEOVINCE CLASSIC RACER
STAINLESS STEEL | 2 SLIP-ON
Buy now
Our online store is enabled for your country on
www.leovince.com/en-us
Go to LeoVince US
Café Racer
Mit dem neuen Classic Racer hat LeoVince ein exklusives Produkt erschaffen, das perfekt zu den modernen "Retro-Bikes" passt. Der Classic-Racer ist ein Tribut an die "Café-Racer". Die klassische, konisch zulaufende Form, die hochwertigen Materialien und der unverwechselbare Sound geben Deinem Motorrad einen einmaligen Retro-Look.
INHALT DES KIT
The kit comes complete and does not require any extra parts for installation on the vehicle, all included components are listed in technical drawing and in the user manual.
HINWEIS
Vor der Bestellung des Produkts wird empfohlen, die Kompatibilität mit dem auf dem Fahrzeugschein angegebenen Typ zu überprüfen.
Alle gezeigten Bilder dienen nur Illustrationszwecken.
Das tatsächliche Produkt kann aufgrund der spezifischen Produktanwendung variieren.
GEWICHT
5,51 kg -4,26 kg der Original-Auspuffanlage
SPARE PARTS & ACCESSORIES
#8083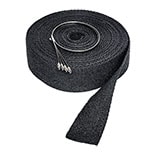 #8084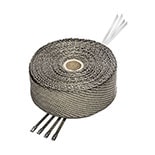 Technische Merkmale
| | |
| --- | --- |
| Sleeve Material | AISI 304 Stainless Steel |
| Sleeve Finishing | Brushed Finishing |
| Sleeve Painting | - |
| End Cap Material | AISI 304 Stainless Steel |
| End Cap Finishing | Brushed Finishing |
| Bracket Material | AISI 304 Stainless Steel |
| LeoVince Logo | Embossed LeoVince Logo |
| Welding | TIG Weldings |