YAMAHA MT-09/FZ-09/ABS 2017 - 2020
LEOVINCE GP DUALS
STAINLESS STEEL | FULL SYSTEM
Artikelnummer: 15108K
Zulassung:

ECE/EU-Approved

Passt auch an die 35kW Version
Buy now
Our online store is enabled for your country on
www.leovince.com/en-us
Go to LeoVince US
Doppelter Herzschlag
Der GP-Duals ist der neue LeoVince Slip-On, der durch die GP-Style Produkte inspiriert wurde. Dieser neue Auspuff eignet sich bestens für alle, die ihr Fahrzeug mit einem exklusiven Produkt ausstatten wollen. LeoVince hat mit den GP-Duals ein hochwertiges Produkt entworfen, das durch seinen unverwechselbaren Sound und dem aggressiven Design für Aufsehen sorgen wird.
INHALT DES KIT
The kit comes complete and does not require any extra parts for installation on the vehicle, all included components are listed in technical drawing and in the user manual.
HINWEIS
Vor der Bestellung des Produkts wird empfohlen, die Kompatibilität mit dem auf dem Fahrzeugschein angegebenen Typ zu überprüfen.
Alle gezeigten Bilder dienen nur Illustrationszwecken.
Das tatsächliche Produkt kann aufgrund der spezifischen Produktanwendung variieren.
GEWICHT
7,04 kg -1,40 kg der Original-Auspuffanlage
SPARE PARTS & ACCESSORIES
#8083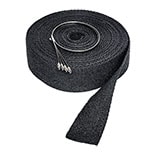 #8084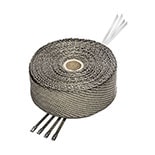 Technische Merkmale
| | |
| --- | --- |
| Sleeve Material | AISI 304 Stainless Steel |
| Sleeve Finishing | Matte Finishing |
| Sleeve Painting | Ceramic Black Paint |
| End Cap Material | AISI 304 Stainless Steel |
| End Cap Finishing | Shot blast finishing |
| Bracket Material | AISI 304 Stainless Steel |
| LeoVince Logo | Laser Etched LeoVince Logo |
| Welding | TIG Weldings |