KAWASAKI Z 750 R 2011 - 2014
LEOVINCE GP STYLE
STAINLESS STEEL | SLIP-ON
This product has been discontinued and removed from the LeoVince official catalog. Please check with your
local distributor
for any remaining availability with them.
You can still find all the resources you need (technical drawing, spare parts list, user manual, warranty and pictures) at the bottom of this page.
Liebesgrüße aus der MotoGP
Das Design der GP Style basiert auf der kontinuierlichen Erfahrung von LeoVince mit führenden Teams und Technikern der Spitzenklasse und bietet dadurch eine hervorragende Kombination aus Qualität, Leistung und Preis für alle, die ihre Motorräder schnell und mit wenigen Modifikationen anpassen möchten und dies in vollem Einklang mit den EU Vorschriften.
INHALT DES KIT
The kit comes complete and does not require any extra parts for installation on the vehicle, all included components are listed in technical drawing and in the user manual.
HINWEIS
Vor der Bestellung des Produkts wird empfohlen, die Kompatibilität mit dem auf dem Fahrzeugschein angegebenen Typ zu überprüfen.
Alle gezeigten Bilder dienen nur Illustrationszwecken.
Das tatsächliche Produkt kann aufgrund der spezifischen Produktanwendung variieren.
GEWICHT
2,20 kg -3,91 kg der Original-Auspuffanlage
SPARE PARTS & ACCESSORIES
#6523K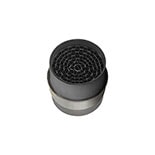 #8083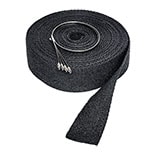 #8084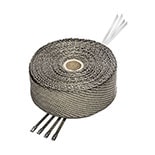 Technische Merkmale
| | |
| --- | --- |
| Sleeve Material | AISI 304 Stainless Steel |
| Sleeve Finishing | Titanium Look |
| Sleeve Painting | - |
| End Cap Material | AISI 304 Stainless Steel |
| End Cap Finishing | Titanium Look |
| Bracket Material | Carbon Fiber |
| LeoVince Logo | Laser Etched LeoVince Logo |
| Welding | TIG Weldings |