PEUGEOT SATELIS 125/SATELIS 2 2006 - 2013
LEOVINCE GRANTURISMO BLACK EDITION
STAINLESS STEEL | SLIP-ON
This product has been discontinued and removed from the LeoVince official catalog and it is not available for purchase on our online store anymore. Please check with your
local distributor
for any remaining availability with them.
You can still find all the resources you need (technical drawing, spare parts list, user manual, warranty and pictures) at the bottom of this page.

Mit der "Black Edition" führt LeoVince eine Ergänzung zu den bestehenden Produktlinien in diesem Frühjahr ein, welche ein traumhaftes Schwarz mit einem Seidenmatt-Finish verbindet. Alles unter Verwendung eines keramischen, enorm hitzebeständigen Lackes.
MaxiScooter – MaxiPassform
Die GRANTURISMO BLACK EDITION verbindet die sportliche Tradition von LeoVince mit den Eigenschaften, die der Roller-Nutzer am meisten schätzt: Innovatives Design, Leistung und eine schiere Unverwüstlichkeit.
LIEFERUMFANG
Dieser Satz kommt mit allen für die Installation am Fahrzeug notwendigen Komponenten, welche in der technischen Zeichnung und in der Gebrauchsanweisung aufgelistet sind. Es werden keine zusätzlichen Teile benötigt.
HINWEIS
Vor der Bestellung des Produkts wird empfohlen, die Kompatibilität mit dem auf dem Fahrzeugschein angegebenen Typ zu überprüfen.
Alle gezeigten Bilder dienen nur Illustrationszwecken.
Das tatsächliche Produkt kann aufgrund der spezifischen Produktanwendung variieren.
SPARE PARTS & ACCESSORIES
#8613K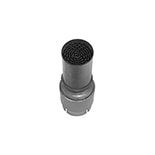 #MO1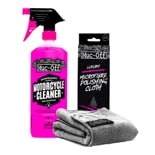 Technische Merkmale
| | |
| --- | --- |
| Sleeve Material | AISI 304 Stainless Steel |
| Sleeve Finishing | Matte Finishing |
| Sleeve Painting | Ceramic Black Paint |
| End Cap Material | AISI 304 Stainless Steel |
| End Cap Finishing | Ceramic Black Paint |
| Bracket Material | AISI 304 Stainless Steel |
| LeoVince Logo | Laser Etched LeoVince Logo |
| Welding | TIG/MIG Weldings |