YAMAHA YZF-R 125 2008 - 2013
LEOVINCE GP STYLE BLACK EDITION
ACERO INOX | GRUPO COMPLETO

With the BLACK EDITION, LeoVince is introducing a beautiful black with a matte finish, made using a ceramic painting extremely resistant to high temperatures.
CONTENIDO DEL KIT
El kit se suministra completo y no requiere de partes adicionales para su instalación en el vehículo, todos los componentes incluidos están listados en el diseño técnico y en la guía del usuario.
NOTA
Antes de ordenar el producto, se recomienda verificar la compatibilidad con el tipo indicado en el Permiso de circulación.
Todas las imágenes y los sonidos se presentan sólo a efectos ilustrativos.
El producto real puede variar debido a la aplicación del producto específico.
PESO
2,82 kg -3,28 kg en comparación con el escape original.
REPUESTOS Y ACCESORIOS
#6522CK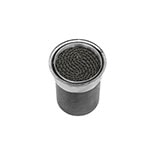 #8083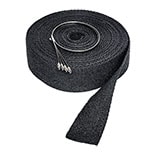 #8084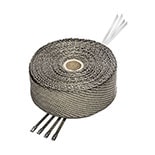 Características técnicas
| | |
| --- | --- |
| Material Revestimiento | Acero Inox Aisi 304 |
| Acabado Revestimiento | Acabado mate |
| Pintura Revestimiento | Pintura a base cerámica |
| Material copa de salida | Acero Inox Aisi 304 |
| Ababado copa de salida | Pintura a base cerámica |
| Material abrazadera/soporte | Fibra de Carbono |
| Logo LeoVince | Logo LeoVince gravado por láser |
| Soldaduras | Soldaduras TIG |