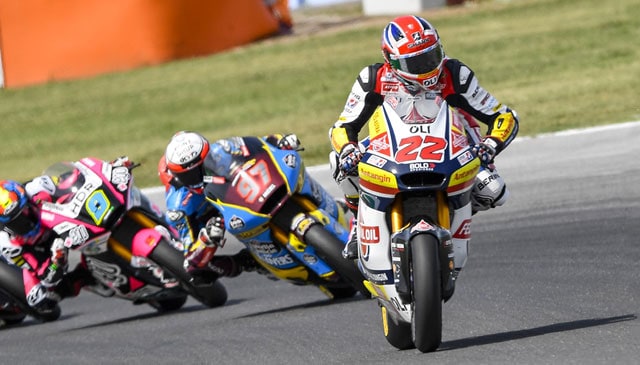 After the high expectations entering 2019, the season proved out to be a very challenging one for Sam Lowes, but the Briton is slowly but surely getting back some confidence and results. Today, the standard bearer of Team Federal Oil Gresini Moto2 put together a positive performance at the Misano World Circuit – a track which has never been kind to him in the past – by getting his so-far best result of the season – as well as at this venue.
In the previous five appearances at the track (4 in Moto2 and one in MotoGP), Lowes did not make it to the finish line in five occasions, with his only actual result being an 18thplace finish in 2014. Today's result was then a breath of fresh air in the pit-box supervised by Tommaso Rapone, with next weekend's Aragon GP – a beloved track by Lowes – being the next target for a good showing.
Moto2 action will resume in Spain in four days for the 14thevent of the year, with the goal to improve on today's fifth place.
5th– SAM LOWES #22
"Excellent race. We were in the top-ten the whole weekend and we worked very well with the team and the bike. At the beginning I lost some positions, but from half race onwards things went a lot better and we were able to do what we worked for during free practice. We knew we could do well and I'm sure this type of result will be beneficial in this last part of the season. It won't be the memorable season we were expecting, but we can build on this top-five finish for the last six races."
Source: gresiniracing.com