X3 EVO
Off-Road Evolution
X3 EVO represents the off-road evolution: LeoVince has combined all its experience in the off-road world with cutting-edge materials and Italian design, enhancing freedom in its purest form.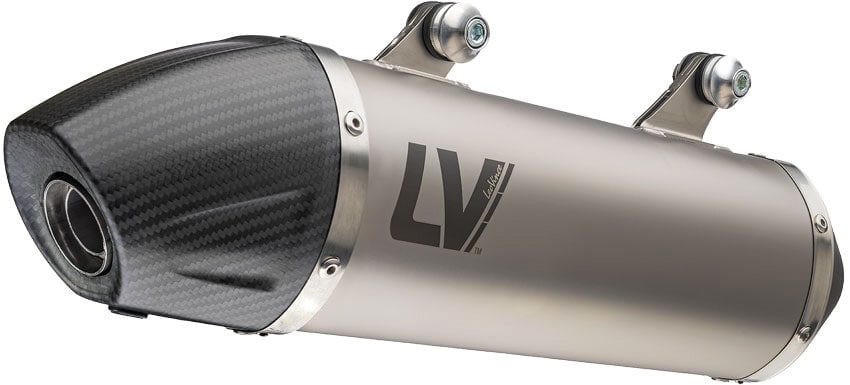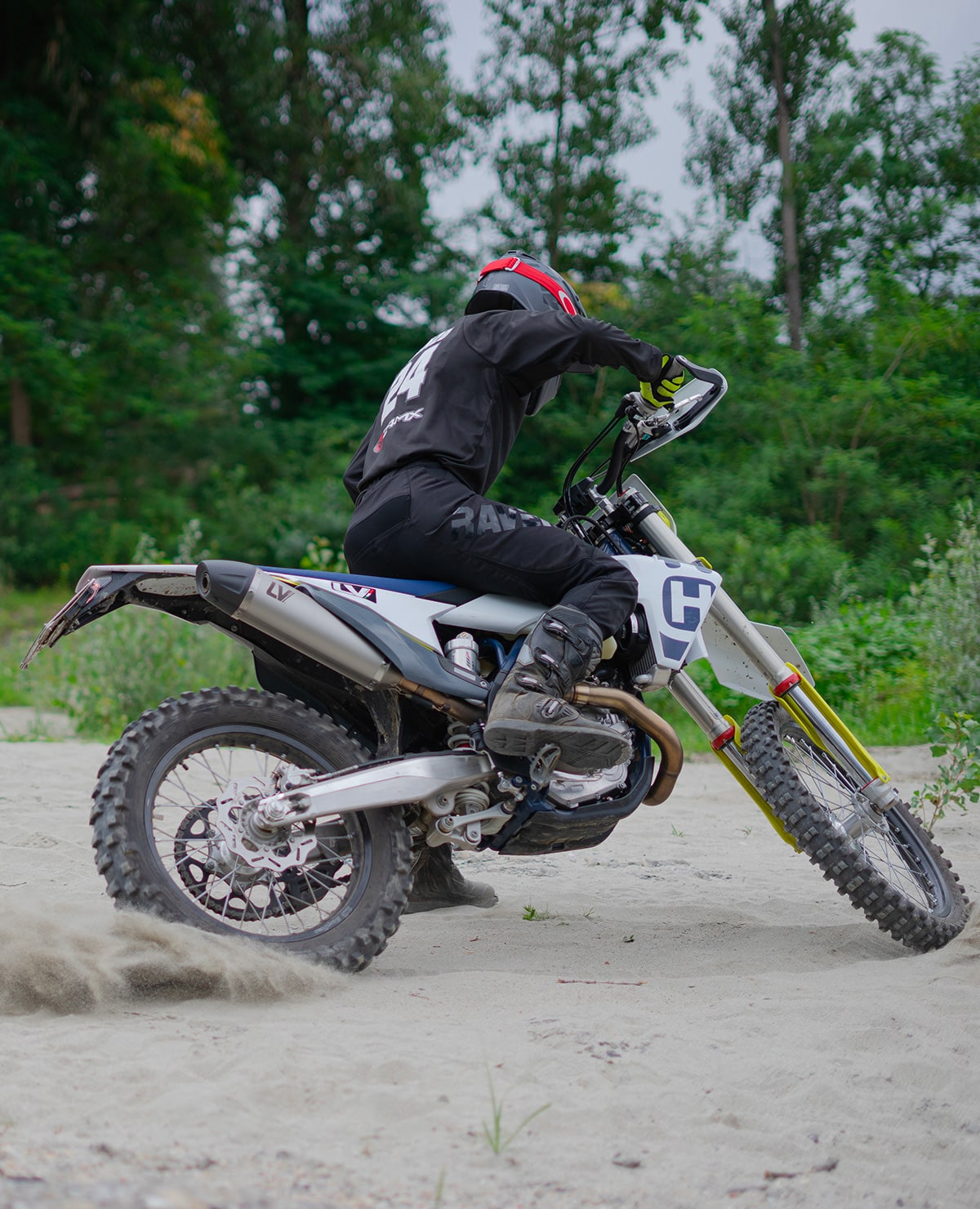 To ride where few dare
The X3 EVO body is made of AISI 304 stainless steel with TIG welds handcrafted by specialized operators, to guarantee long-lasting performance. X3 EVO will allow you to face the most extreme environments and conditions because it does not fear water or mud, nor wear over time.
The LV logo is our tribute to a motorcycle culture that we have loved for 70 years and is laser etched on the body of the exhaust: it is as endless as our passion.
Always in perfect shape
We manufacture the end cap in 100% real carbon, with our special 2x2 twill carbon fiber, specifically designed to resist high temperatures and make the X3 EVO even lighter.
The matte clear coating, in addition to enhancing the carbon texture, protects the end cap from wear and UV rays, keeping the X3 EVO always in a perfect shape.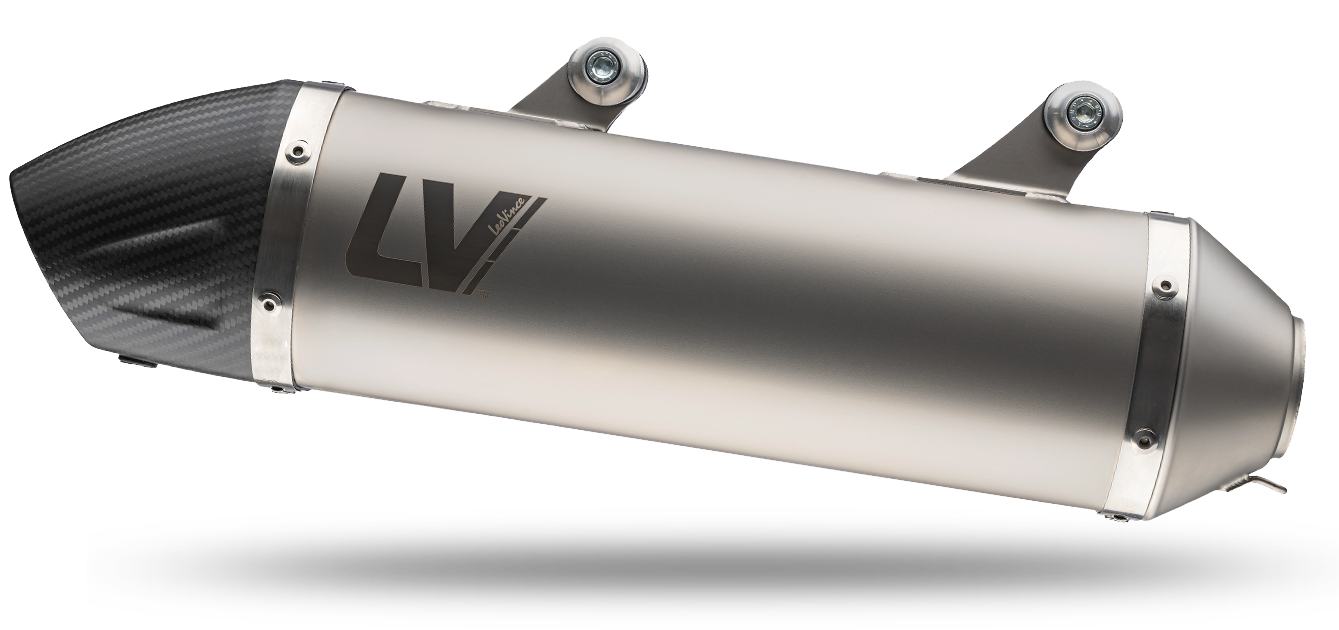 Unmistakably LeoVince
The sound of X3 EVO is already unmistakable at low revs. X3 EVO has a direct interior, specially conceived to channel the exhaust gas in an optimal way, to unleash a deep sound, giving a new voice to your bike.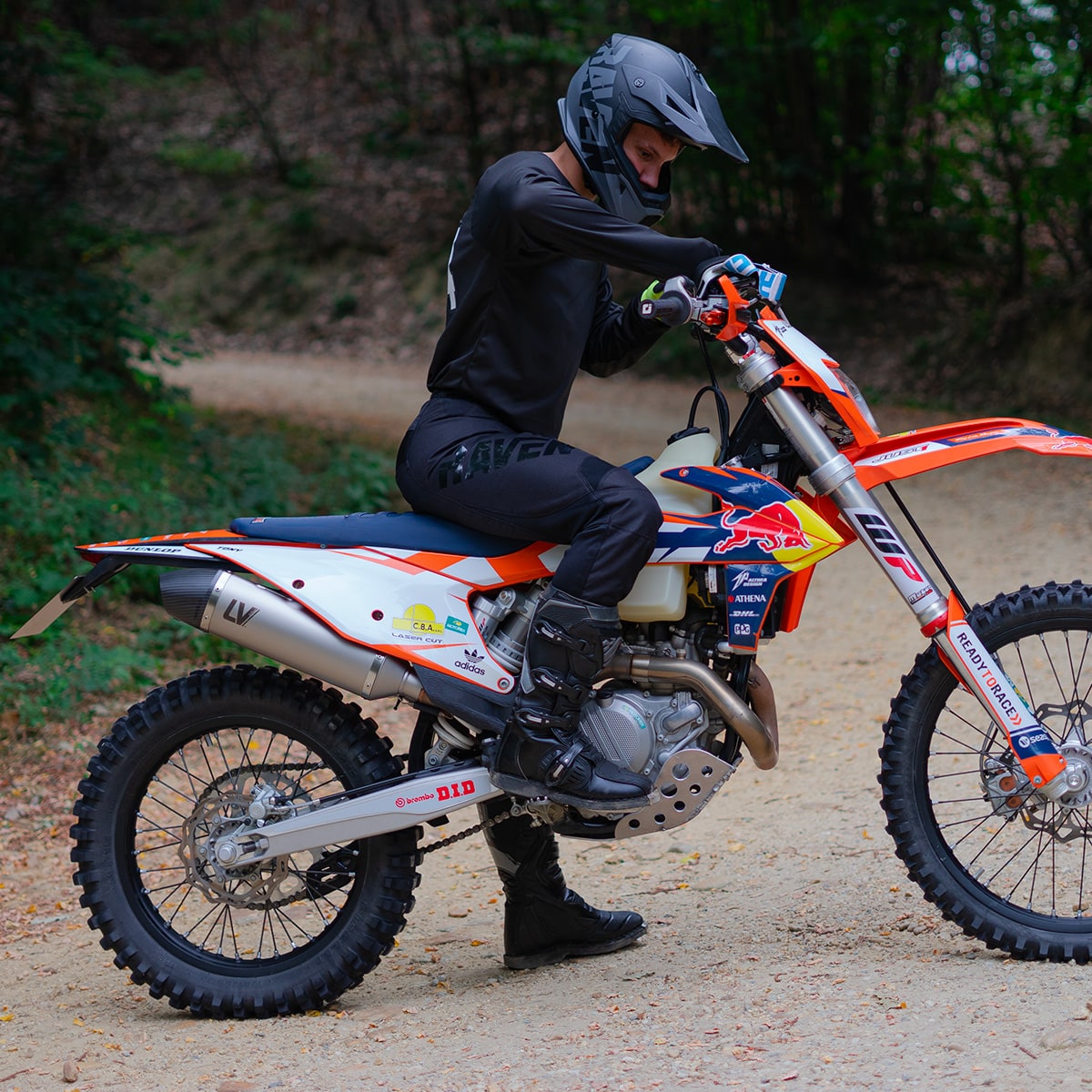 Perfect for your motorcycle
With X3 EVO we have built a perfect exhaust for off-road motorcycles. The brackets have been specially designed to guarantee maximum resistance in difficult terrains, offering strength and reliability.
Depending on the model, our technicians have designed two different types of brackets: TIG welded directly to the body of the exhaust equipped with anti-vibration elements, or in full carbon.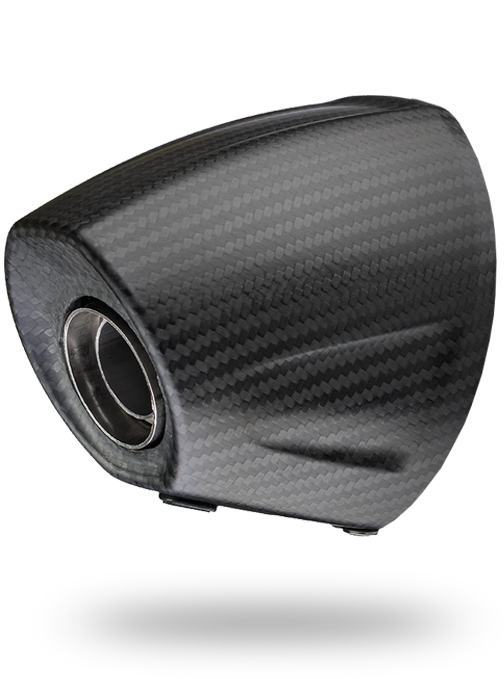 More peace of mind, more fun: USFS Approved spark arrester
We have equipped X3 EVO with a USFS approved spark arrester. The sparks produced by the exhaust can constitute a serious fire hazard, especially in off road scenarios.
The X3 EVO's Spark arrester has been tested and approved by the United States Forest Service and is essential for off-road riding in compliance with regulations, with more peace of mind, more respect for the environment and more fun.
Always on top
The packing material inside the exhaust, if worn, could cause an increase in noise.
This is why we have thought of a dedicated repack kit: it is an essential operation to keep X3 EVO at its best and fully enjoying the performance it gives you.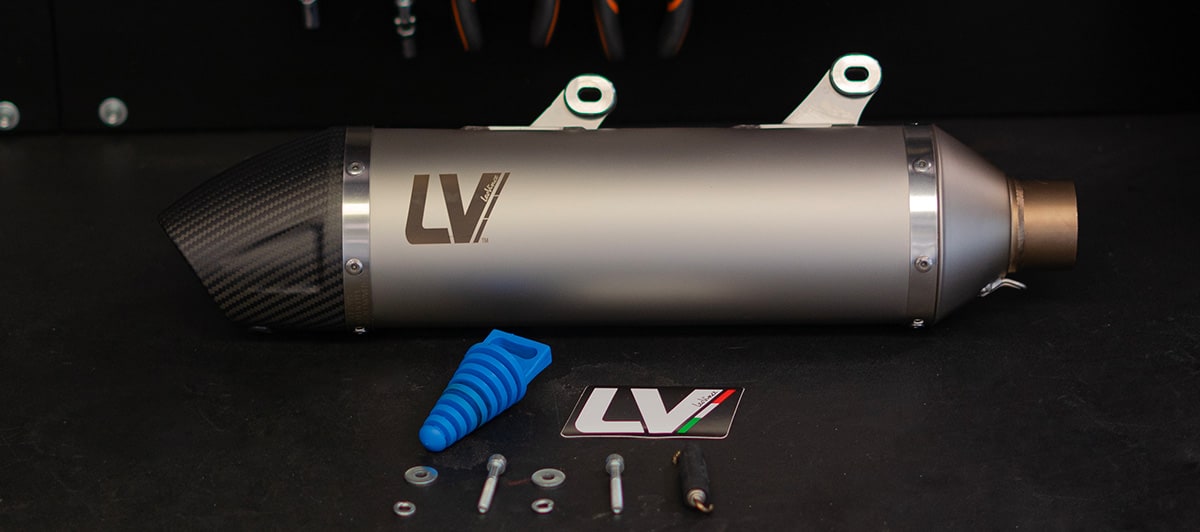 Off-road experience
We have been close to many off-road riders for a long time. From them we understand that taking care of your bike is key to pure and lasting fun.
For this reason, together with X3 EVO, you will also receive a rubber plug specifically designed for washing operations. By inserting it in the tail pipe, you won't have to worry about water infiltrating inside the exhaust and you will be able to take care of your bike without any worries.
One of a kind
LeoVince X3 EVO is the ideal companion for your off-road adventures. Its conception is inspired by the off-road tradition that has seen LeoVince in the front row for 70 years: ease of use and maximum resistance.
The use of the best raw materials, craftsmanship and refined details mark the evolution of the look of your bike: more dynamic, more captivating, and unmistakable on any terrain.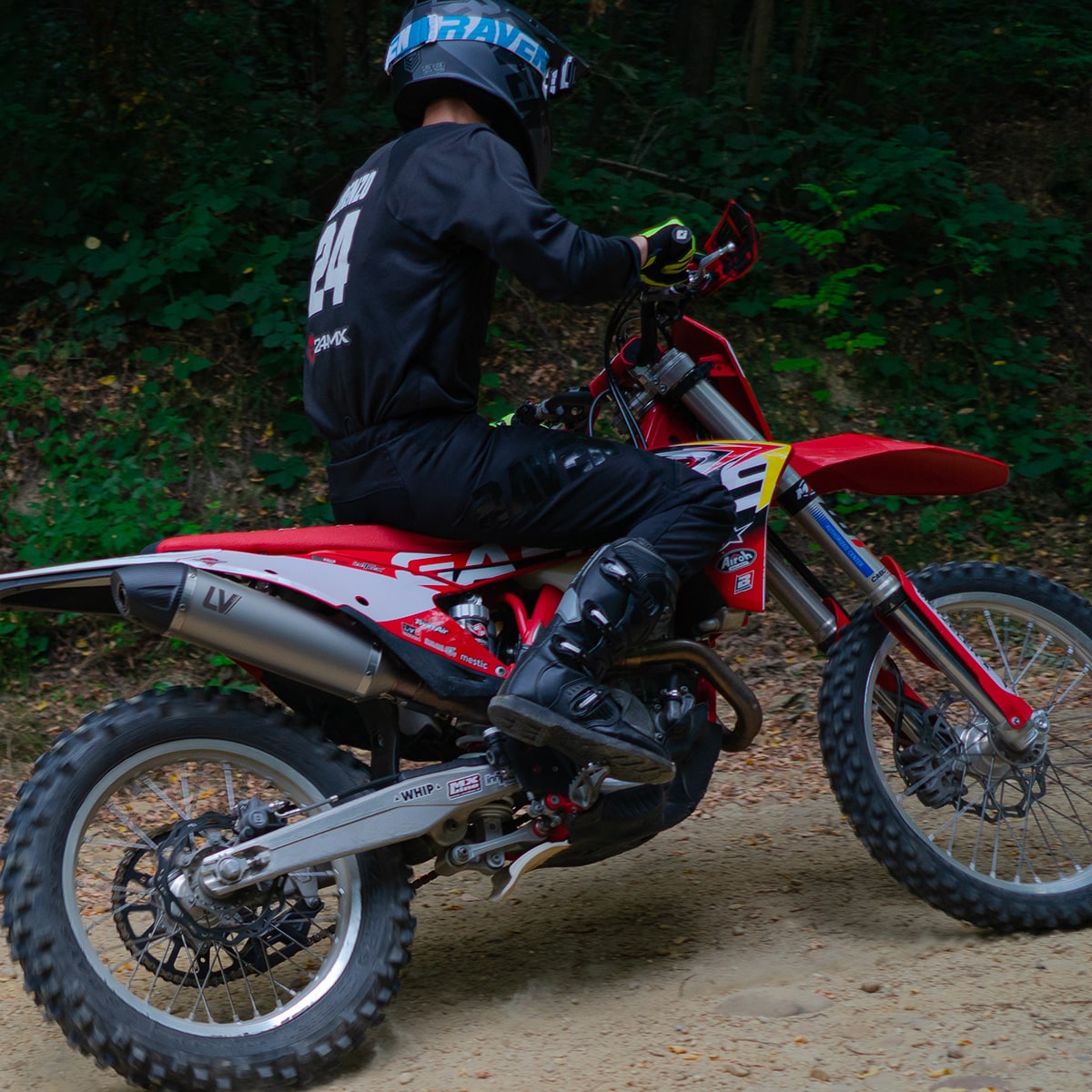 Great adventures, zero worries
In the X3 EVO package we will provide you with an assembly kit with all the necessary components for an easy installation, even in your garage.
We have thought of everything. Saddle up and enjoy your freedom with X3 EVO.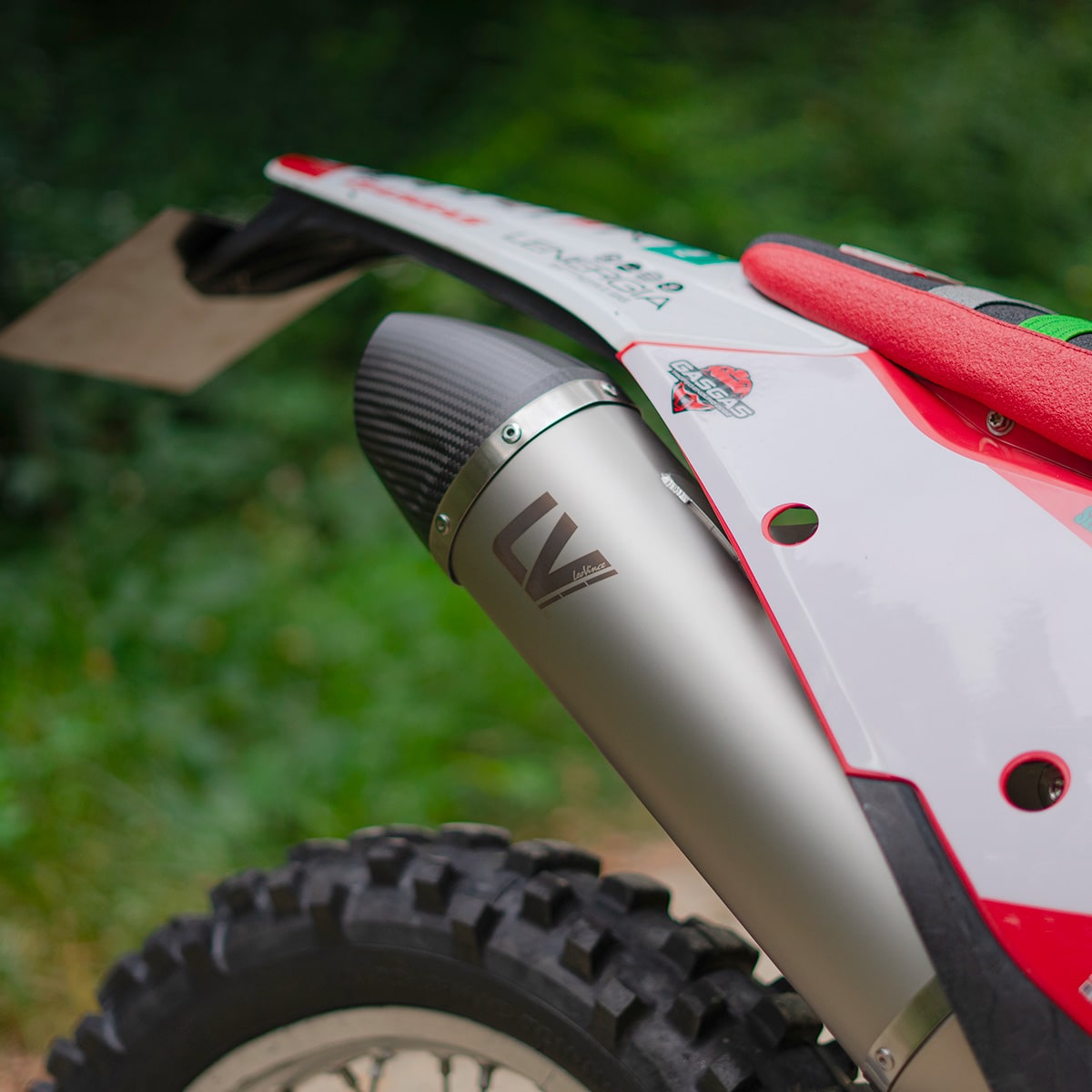 Technical features
| | |
| --- | --- |
| Sleeve Material | AISI 304 Stainless Steel |
| Sleeve Finishing | Shot blast finishing |
| Sleeve Painting | - |
| End Cap Material | Carbon Fiber |
| End Cap Finishing | Matte Finishing |
| Bracket Material | AISI 304 Stainless Steel or Carbon Fiber |
| LeoVince Logo | Laser Etched LV Logo |
| Welding | TIG Weldings |