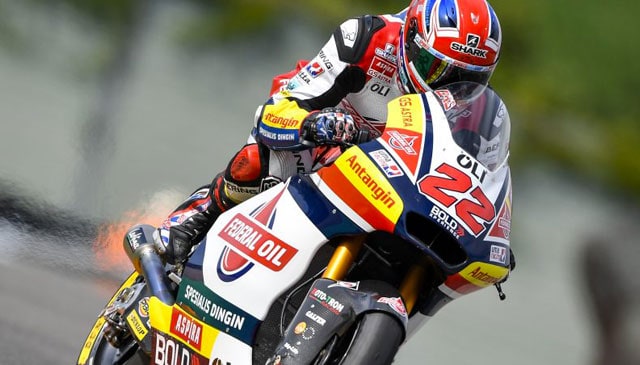 It was a difficult Sunday for Sam Lowes who at Sachsenring – the venue hosting the ninth round of the MotoGP World Championship – got away with an eleventh-place finish. The standard bearer of Team Federal Oil Gresini Moto2 could not manage the comeback he had planned, and had to use all his experience in the second half of the race to manage the used tyres and to leave Germany with some valuable points.
Lowes made the difference in the last 7-8 laps as he kept a 1'25secs flat pace – which matched the rhythm of the leaders – to lap half a second faster and finish only 0.065secs away from the top-ten.
There is now enough time to regroup, recharge and show up fully fit at Brno for the start of the second half of the 2019 Moto2 World Championship campaign!
11th – SAM LOWES #22
"It was a difficult race because I missed some grip and had a little bit of "chattering" in the left-hand corners. I struggled in the early part of the race, but I knew I could improve with used tyres and that allowed me to bridge the gap with the group ahead. I could have surely passed Marini in the last lap, but the yellow flag did not allow me to try. This is not the result we were looking for, but we still leave Germany with some more points under our belts."
Source: gresiniracing.com