Fake LeoVince exhausts
Would you board a plane that does not meet safety standards?
SURELY NOT!
Remember that you could take the same kind of risks when buying a counterfeit product.
Damages caused by counterfeiting
By purchasing a counterfeit product you face several categories of damage:
Personal and environmental damage
The counterfeit products, in addition to being of poor or very poor quality, lack any form of warranty and after-sale service. The consumer risks suffering serious damage to their health and safety. Furthermore, since they are not subject to the controls of the appropriate authorities, counterfeit products are manufactured in total disregard for the rules aimed at safeguarding the safety and health of consumers, workers and the environment.
Damages to companies
Counterfeiting causes serious economic damage to companies that invest and produce legally, which have invested large sums for innovation, research and development and in advertising campaigns.
Original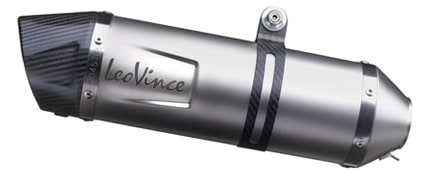 Counterfeit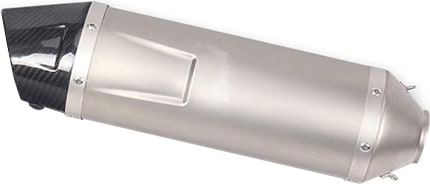 Counterfeit

Counterfeit

Counterfeit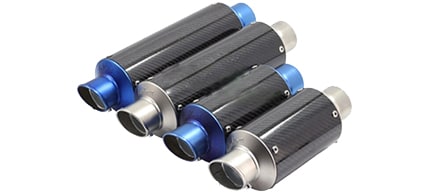 Some good rules to defend yourself from counterfeit products: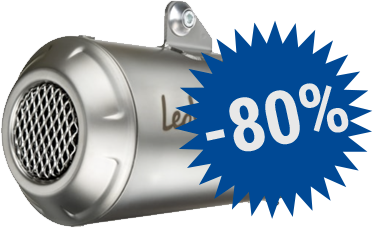 1) Avoid buying products that are too cheap compared to the MSRP (manufacturer's suggested retail price); a low a price can be inviting, but it is an indication of poor quality; it may seem like an opportunity and instead you buy a product that does not last and deteriorates long before the original.
2) Always contact authorized dealers who can offer proof on the origin of the product. You can find the list of our official distributors here, in the dedicated section of our website. If you have any doubts about the origin of the product or doubts about the reseller or reports of an unauthorized reseller, do not hesitate to contact us; you can also send us photos of the product you are about to buy, we will give you our full purchase support. Asking questions before your purchase can help protect you from counterfeiters.
3) Buy only products in the original and unopened packaging, check for the name of the manufacturer and identification and/or quality or certification labels.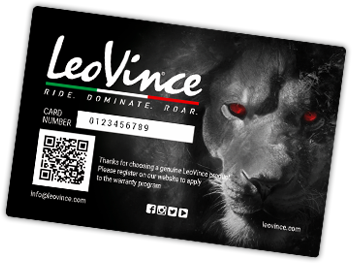 4) The "LeoVince Genuine Product Card" is included in the packaging of our exhausts for motorcycles and maxi-scooters. Thanks to the unique serial number printed on it, you can register the product in the dedicated section of the LeoVince.com website to check the originality of your exhaust.
Grey market
LeoVince is aware that several e-commerce sites operate on the market selling and shipping our products all over the world.
Buying LeoVince products at unauthorized foreign e-commerce retailers might seem like a good deal, but in reality you are potentially exposed to some limitations:
No warranty or repair support will be provided by our local official distributors for products that have not been imported and sold by them or one of their dealers.
No technical support (via telephone, e-mail, Facebook and Instagram) will be provided by our local official distributors for products that have not been correctly imported from them and sold by one of their resellers.
Damaged or missing parts: if you purchased from a foreign e-commerce site not authorized for sale in your Country and you received a damaged component or there are missing parts inside the package, you will need to contact them directly for assistance. LeoVince assumes no responsibility for damaged items and missing parts in the packaging for products that have been sold through unofficial channels. We have heard of cases of grey market resellers failing to support their customers after the sale and not providing support in cases where there is a mistake or warranty issue. We insist that the buyer please be aware that you may be purchasing a grey market product that is neither supported in your country nor by the online reseller you purchased it from, leaving the customer in an undesirable position.
Products purchased through our local official distributors are guaranteed to be correct for assembly on the specific model of motorcycle imported into that Country. The names of the models and the years are different in the various Countries and, therefore, the installation of LeoVince products may not be correct for products purchased on foreign e-commerce sites not authorized for sale in that specific Country. We see this often, when a model can be different between regions and customers have been sold a product that was said to be compatible, but it was not. This causes the buyer to be stuck with an incorrect exhaust system or face exorbitant shipping costs to send the product back.
These limitations therefore lead to the actual cost of the product being much higher than it might initially seem and much more that it would cost to buy it from local retailers.
The purchase of a LeoVince product through an official channel in your Country guarantees you the right to be able to take advantage of a series of services during the purchase, installation and after-sales assistance.
The official distributor of your Country and its authorized dealers benefit from a direct support and assistance service by LeoVince; this will guarantee you a dedicated and efficient assistance service in case of need.
In order not to expose yourself to these risks, we invite you to purchase our products through the distributors listed on our website: https://www.leovince.com/en-cn/distributors.