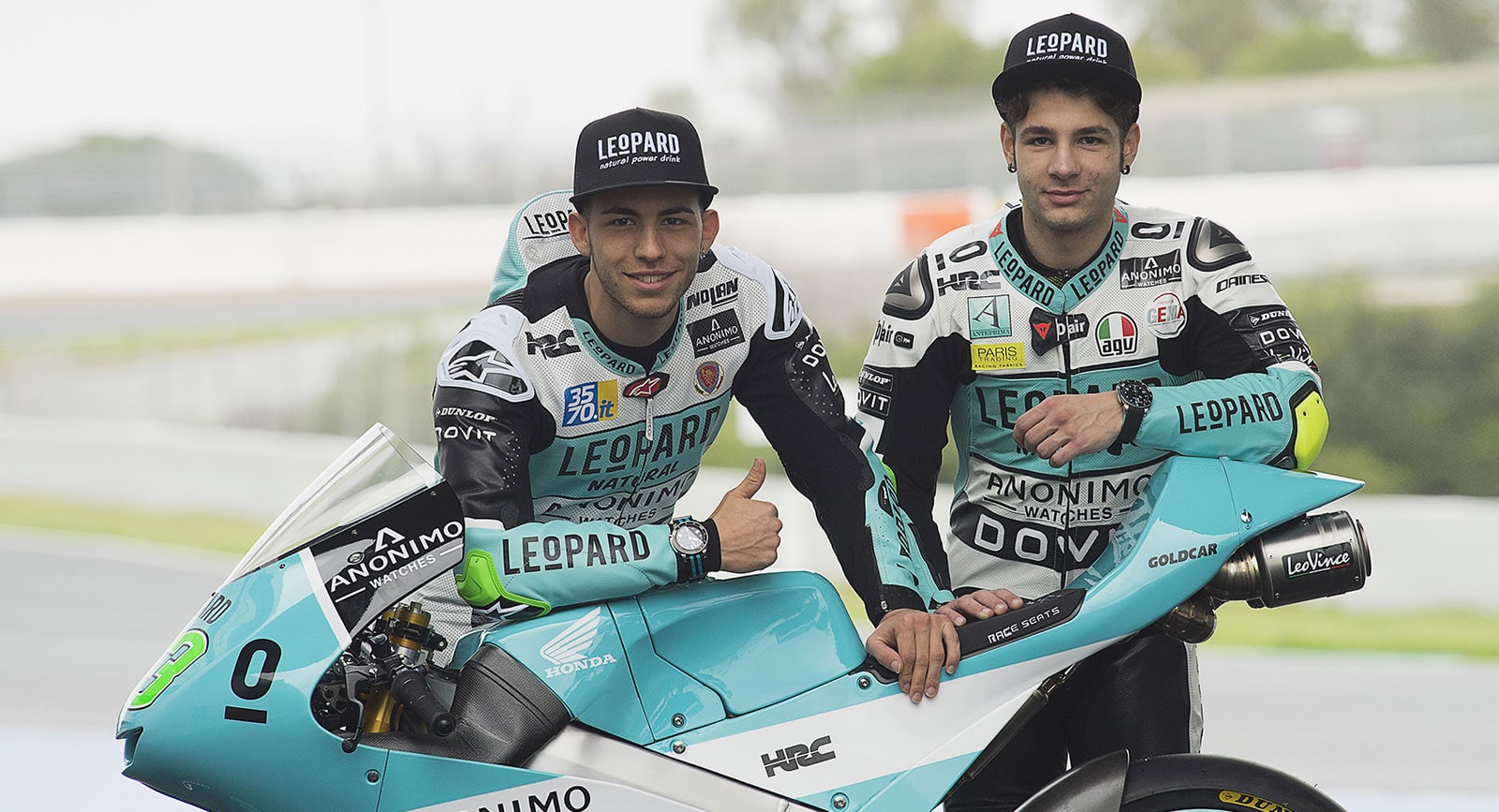 LEOVINCE AND LEOPARD RACING


TOGETHER FOR 2018

A collaborative agreement has been signed between LeoVince and the Leopard Racing for 2018, a season in which the new partner join the Moto3 team to defend its world title. LeoVince and Leopard Racing philosophies match in terms of passion, innovation and work ethics.

LeoVince is a leading brand in both exhaust design and manufacturing. They have previously achieved huge success in various forms of Motorcycle Racing, including both MotoGP and WorldSBK.

Enea Bastianini and Lorenzo Dalla Porta will be the two Italian talents with whom the new partnership will present itself at the start of the World Championship.
Roberto Morone – Supervisory Board Deputy Chairman:
"I'm happy to announce the partnership between LeoVince and Leopard Racing in the Moto3 class.
This agreement follows the rebranding strategy of LeoVince we started in 2016, which aims at taking back the brand to the level of prestige it deserves; being able to collaborate with Leopard Racing, World Champion in 2017, gives us even more determination and enthusiasm.
I'm very confident this new partnership with Leopard Racing will help us achieve great results together."
Miodrag Kotur, COO Leopard Racing:
"I'm really happy of this new partnership between Leopard Racing and LeoVince. For us, it's a pleasure to join forces with this company, with which we share values and goals. I'm sure great results will come!"