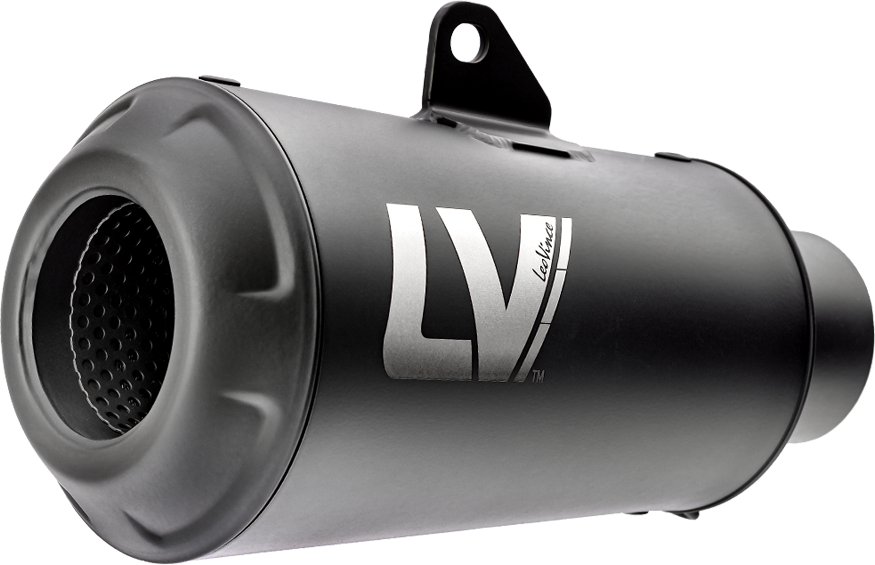 LV-10 Full Black
For those who love darker tones, LeoVince has designed and developed the LV-10 Full Black exhaust.
LV-10 Full Black is the result of the collaboration with the best Moto2 and Moto3 teams and of the know-how acquired from LeoVince's many years of experience in MotoGP and SBK competitions.
We developed an extremely compact silencer to ensure maximum lightness, the best performance and the unmistakable LeoVince racing sound.
Manufactured entirely from AISI 304 stainless steel, the LV-10 Full Black body sports a total matte black finish, both on the body and on the inlet and outlet end cap.
Unlike the LV-10 Black Edition, the LV-10 Full Black is laser marked with the LV "Racing" logo. The same high temperature resistant LV racing sticker used in Moto3 is supplied in the package, which will embellish your LV-10 Full Black, giving it the racing look you are looking for.