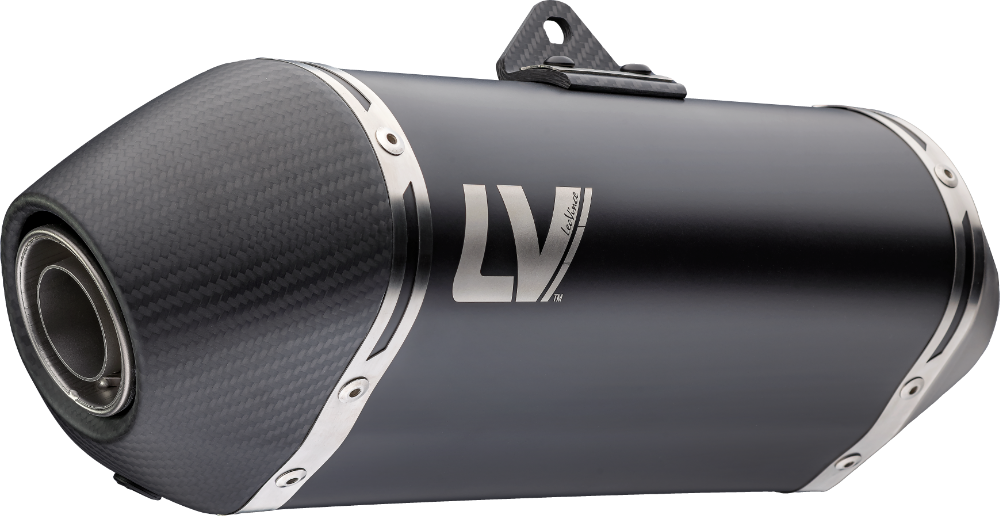 The Shape of Innovation
The new LeoVince LV-14 represents the constant innovation in technology and design that has distinguished us for almost 70 years. Innovative shapes and cutting-edge materials come together to create an aerodynamic and elegant exhaust that enhances the look and riding pleasure of your bike.

The LV-14 silencer contains a special packing material with high thermal resistance which is hand-assembled to a straight-through internal muffler core equipped with a db-killer. This solution tunes the sound of your bike to the unmistakable LeoVince notes. Furthermore, all TIG weldings are handcrafted by specialized operators, because resistance and reliability are the key to pure and long-lasting fun.
Stainless Steel, Carbon Fiber and Titanium are the materials we have carefully selected to make the new LV-14 lighter and more resistant.
We have used all of our experience in international competitions to shape these materials into the most aerodynamic and harmonious shape.
Italian design and craftsmanship come together to guarantee maximum performance and durability over time.
The final asymmetrically cut end-cap is fabricated by hand, using a 2x2 weave carbon fiber pre-impregnated with a special high temperature resistant resin, which is then vacuum cured in an autoclave. We have embellished the end-cap with a matte clear coating which, in addition to giving it a racing look, protects it from UV rays, making it the perfect sounding board for the deep and aggressive tones of the LV-14.
To emphasize the clean lines and asymmetrical cuts of the LV-14, we have equipped it with a carbon fiber bracket, bolted to the muffler sleeve. This solution is able to guarantee excellent mechanical resistance, as well as a weight reduction. Everything is embellished by the presence of the LV logo which is laser-etched on the versions with stainless steel and titanium sleeve and by an aluminum plate for the version with a carbon fiber sleeve.