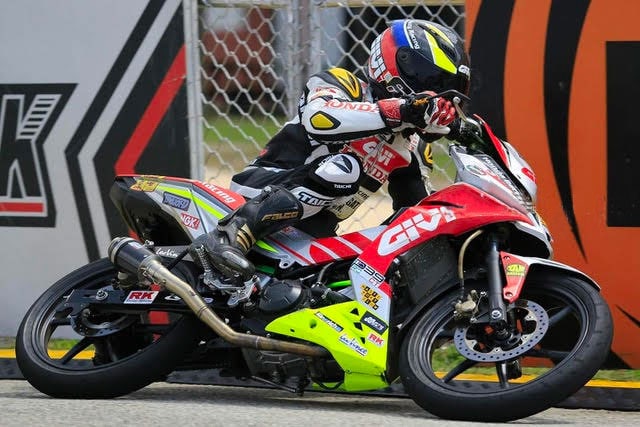 LEOVINCE AND IDEMITSU HONDA GIVI YUZY RACING TEAM
TOGETHER FOR 2018
Founded on 2006 by a 42-year-old ex-MotoGP rider, Mr Shahrol Yuzy. He was the very first Malaysian to compete in MotoGP, 250cc category, with Petronas Sprinta Team TVK. He had also won the 250cc overall championship in Asia Road Racing Championship (ARRC) on 1996.
After 3 years of intensive participation on the highest racing platform, he went to administer his very own racing team and have been participating in Malaysia Cubprix consistently ever since. Won several championship in Malaysia Cubprix, eventually advancing into Asia Road Racing Championship. Shahrol Yuzy also managed to develop promising rider along the way such as Zulfahmi Khairuddin (Moto3, Moto2 & WSBK SSP rider) and Zaqhwan Zaidi (ARRC SSP Champion & Moto2 rider).
On 2015, Yuzy Racing Team collaborated with Honda Vietnam. The mission is to develop Vietnam's talent in both racing and mechanical support through ARRC. A successful programme that has been on-going till today.