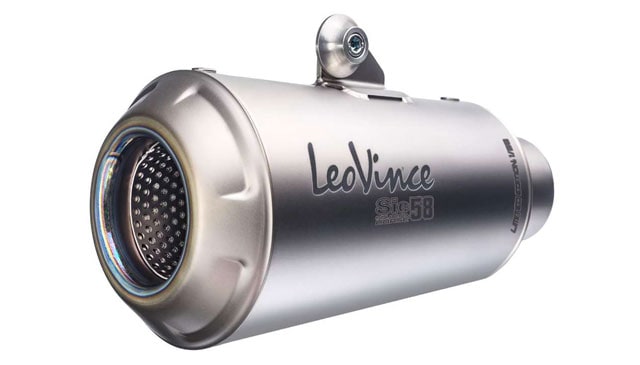 LeoVince and Sic58 Squadra Corse are side by side not only on the track, but also in philanthropic solidarity as well, as announced today.
With the Sic58 Squadra Corse Limited Edition exhaust LeoVince has developed a limited series of 58 numbered copies of the LV-10 Titanium, in search of the race feeling experienced by the Sic58 Squadra Corse riders in the Moto3 World Championship. The maximum of technology, direct from the track to the road.
By purchasing a Sic58 Squadra Corse Limited Edition exhaust, you will help the "Marco Simoncelli Foundation", which is involved in humanitarian and social projects in memory of Sic. The entire proceeds from the sale of this Limited Edition will in fact be donated by LeoVince to the Foundation.