---
LEOVINCE ET LA FONDATION MARCO SIMONCELLI
LeoVince et SIC58 Squadra Corse courent de nouveau ensemble, non seulement sur la piste, mais aussi par solidarité.
Avec l'échappement LV-10 Carbon Fiber SIC58 Squadra Corse Limited Edition, LeoVince a développé une série limitée de 58 silencieux numérotés du nouveau silencieux LV-10 Carbon Fiber. Un produit créé pour vous faire vivre les sensations ressenties par les pilotes du Team Sic58 Squadra Corse dans le championnat du monde Moto3.
Le maximum de la technologie directement de la piste à la route.
En achetant un échappement SIC58 Squadra Corse Limited Edition, vous aiderez la Fondation Marco Simoncelli Onlus, qui s'est toujours engagée dans des projets humanitaires et sociaux en mémoire de Sic. Tous les bénéfices de la vente de l'édition limitée seront reversée par LeoVince à la Fondation.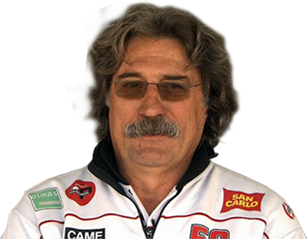 I'm Paolo Simoncelli, a director of the "Marco Simoncelli Foundation": if you buy this limited-edition exhaust, LeoVince will donate 100% of eligible proceeds to the "Marco Simoncelli Foundation" to finance our projects. With your contribution, we will be able to continue to carry out important initiatives and help improve the lives of a lot of children.
I met LeoVince's team about three years ago, in the role of: Stefano, a fantastic person who I want to remember with a lot of affection, and the super active Roberta. The rest of the team was also a pleasant discovery, we worked well right away. Professionals in the sector, avant-garde and with a big heart, they have decided to help the "Marco Simoncelli Foundation" in its projects for two years now. I am happy and honored to work with them, I can only speak well of them, and I hope ours is a long and lasting collaboration.