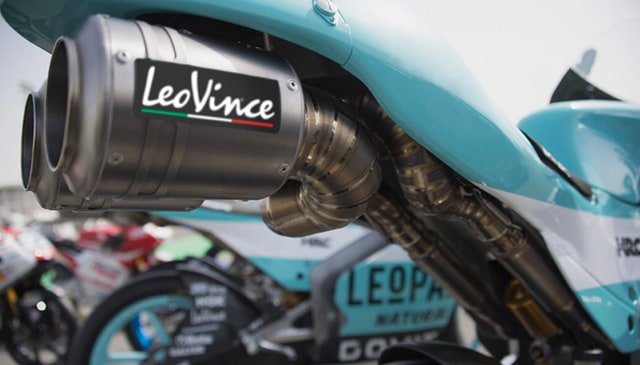 LeoVince and Leopard Racing have rejoined forces for 2019 after a year of collaboration and success. Passion, hard work, and innovation are the values that connect both parties. 
LeoVince is a top brand specialized in exhaust design and manufacturing with a wide expertise in different motorcycling disciplines, including MotoGP and WorldSBK.
Italian-man Lorenzo Dalla Porta and Spaniard Marcos Ramirez will be the riders defending the colors and the philosophy of this union for 2019. Podiums, victories and the possibility of fighting for the Moto3 title are the goals of those young men. Let's see what the future holds!
Miodrag Kotur, COO Leopard Racing
"I'm really happy to work again with LeoVince. For the Leopard Racing family it's a pleasure to renew forces with this company, with which we share values and goals. I'm sure great results will come once again!"
Roberto Morone, LeoVince Supervisory Board Deputy Chairman
"We are really glad to announce that we have extended our partnership with the Leopard Racing Team for the 2019 season. With Lorenzo Dalla Porta & Marcos Ramirez on board we believe we'll have a bright future and we hope that our partnership will bring both parties success and more accomplishments in 2019."