World titles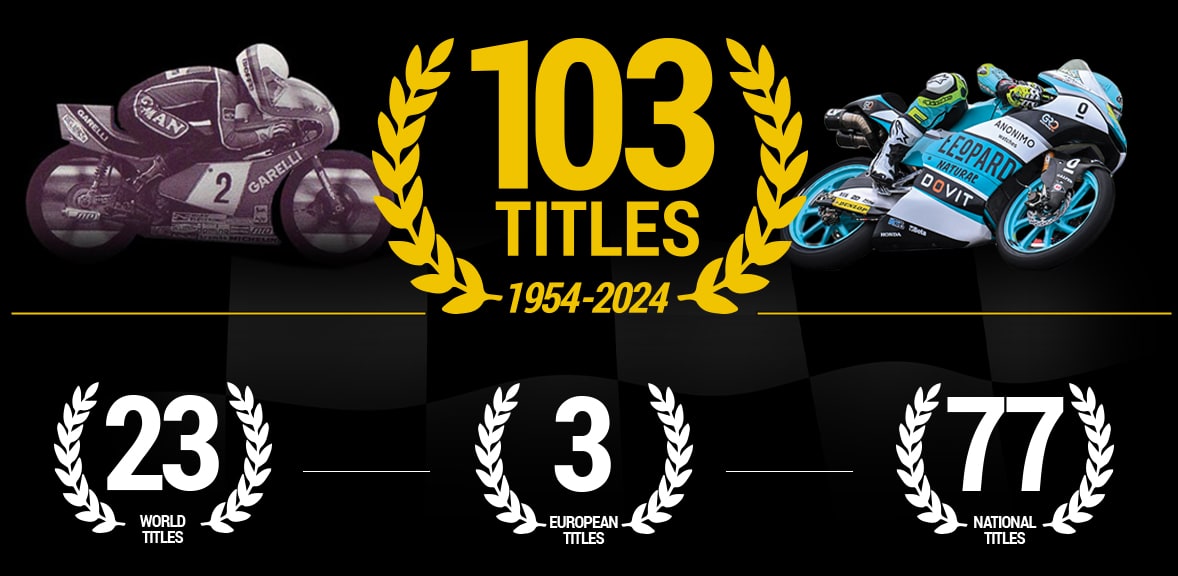 Racing has always been in LeoVince's DNA.
Since 1954 we have been on track alongside the best teams and riders of championships all over the world, racing and winning together with them.
In every race, every mile, every lap, up to the podium, we acquire the know-how necessary to build our products.
We are inspired by racing to put the experience and craftsmanship that distinguishes us into every exhaust.
We are inspired by racing to constantly improve our products, to develop them, to look for new materials and new ways to use them.
We are inspired by racing because we are never satisfied.
Because we always aim high.
Ride. Dominate. Roar.