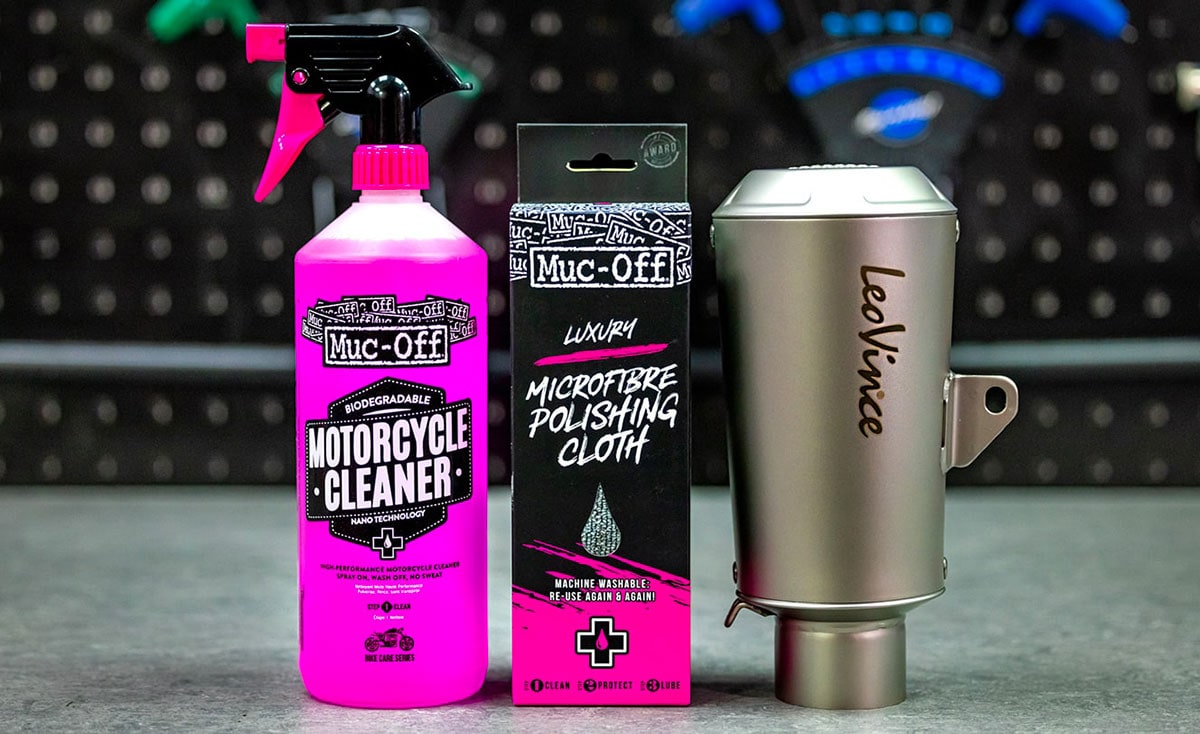 CLEANING KIT
The Cleaning Kit, specifically designed to keep your steel, carbon fiber, aluminum or titanium exhaust in perfect shape, consists of the following Muc-Off products:
Muc-Off Motorcycle cleaner 1L: This exhaust cleaner has incredible cleaning power because it contains a revolutionary Nano Technology that breaks down dirt and grime on microscopic levels, while also caring for your exhaust's delicate finish. It's biodegradable, free from acids, CFC's and solvents, and it's alkaline based.
Muc-Off Microfiber Polishing Cloth: Muc-Off Microfiber cloths contain a 'split-fiber' technology, that vastly increases surface area absorbency to easily eliminate smears and blemishes. As well as this, microfiber's trap dirt deep in the pile of the cloth – which helps to avoid the chance of swirling, which could ultimately lead to damaged paintwork.