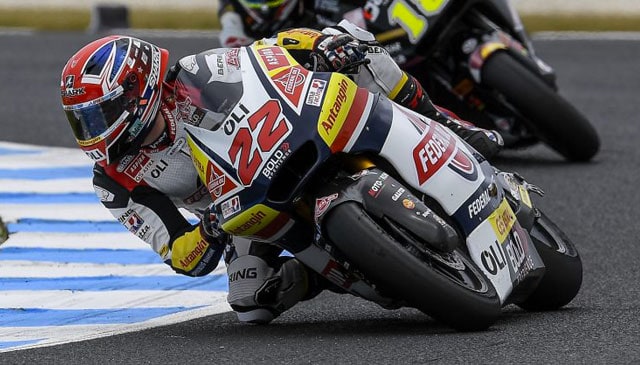 The premises were not the best after Friday's penalty and things went no better in the race. Sam Lowes, who was forced out of the track during the early stages at the notorious turn four (which saw many incidents taking place through the years), was only 20that the chequered flag.
The rider of Team Federal Oil Gresini Moto2raced with his heart, but was still far from the top-15; now he needs to concentrate on the Malaysian event to bring home something from what has been so far an unkind 'triplete'.
In less than a week at Sepang, proceedings will resume with the goal to change the momentum in this final leg of the season.
20th – SAM LOWES #22
"We started so far back and two laps into the race things were quite at the limit, until at some point I was forced out of the track. I re-joined but lost a lot of time… It's been a very unfortunate weekend, which we need to forget as soon as possible. We had a decent pace, and if we started in sixth place we would have surely been able to do something good."
Source: gresiniracing.com