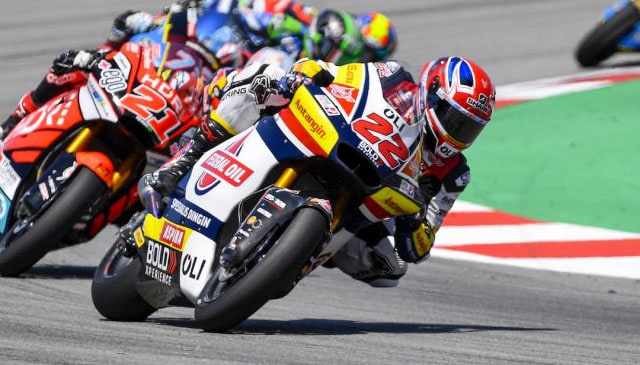 The expectations were a bit higher for Sam Lowes and Team Federal Oil Gresini Moto2 after yesterday's #CatalanGP qualifying. Things did not go as hoped, however, with the Briton off the pace after a good start as he gradually lost touch from leader Marquez, who lapped consistently within the mid-high 1'44secs.
Lowes, who had a couple of near-crashes – both at turn nine – chose to keep his own pace as he was aware he was in no condition to make his way to the front; this way, he was able to secure some valuable points for his championship situation.
In two weeks, it will be time for the first two back-to-back races of the year, with Assen and Sachsenring in quick succession representing a good opportunity to bounce back for Team Federal Oil Gresini Moto2.
9th - SAM LOWES #22
"It wasn't a good race. To finish in the top-ten is not a disaster but not a great result either… I got a good start but I wasn't quick enough to stay with the leaders. I wasn't comfortable aboard the bike: we need to see what's changed because the feeling was back to how it was on Friday afternoon and that's not what we wanted. We got a few points and we take all the positives we can. I almost crashed twice at turn nine and I would have crashed had I pushed harder. Let's take these points home and focus on Assen, which is a track I adore."
Source: gresiniracing.com