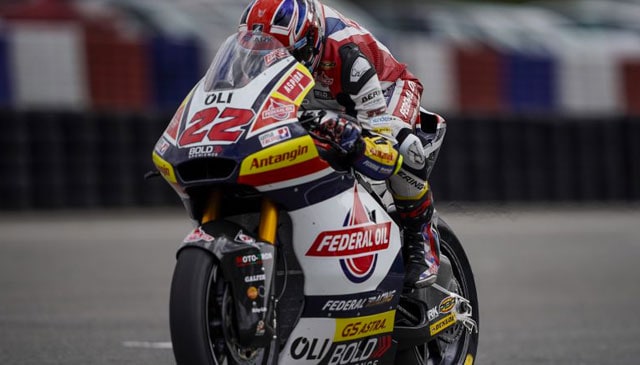 The streak of negative results continues for Sam Lowes, who again missed the goal of a podium finish despite a superb performance in qualifying. For the fourth time this year, the Briton could not capitalise on a front-row start – losing a great opportunity to turn his season around.
After a blistering start, the rider of Team Federal Oil Gresini Moto2 led the race for a few corners, but the lack of pace brought him from the top to the lower part of the top-ten. While trying to defend his position, he made a mistake while entering turn seven with 11 laps to go as Lowes finished his race in gravel albeit uninjured.
Moto2 action will resume in Spielberg in less than five days, with the 11thevent of the season with the podium still the main target.
DNF – SAM LOWES #22
"I'm very disappointed with today. I did a bad race: I was in front at the beginning but I was not fast. I struggled a lot with the rear-end of the bike on corner entry. I lost many places straight away and then made a mistake at turn seven while trying to stay within the top ten. I wasn't expecting to be at the front, but at least to be in the top five We need to learn from these mistakes and try to improve, there are still nine races left! We changed something at the front-end before the race and I think that's what took some of the balance at the rear-end away."
Source: gresiniracing.com