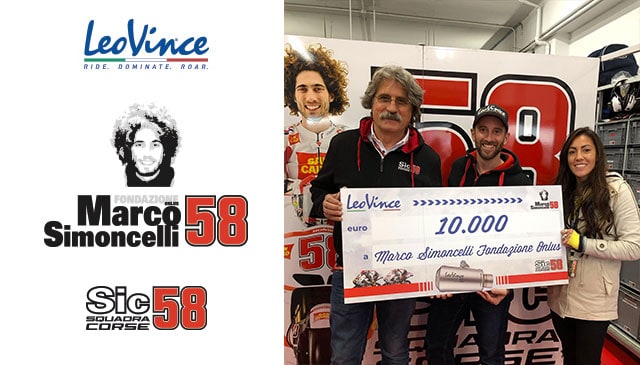 It is with great pleasure that we announce the complete sale, in only two weeks, of all 58 of the LV-10 Sic58 Squadra Corse Limited Edition exhausts.
This initiative has allowed us to raise € 10,000, all donated to the Marco Simoncelli Foundation. The funds will be allocated to humanitarian and social projects that have always been supported by the Foundation, in memory of Sic.
LeoVince and the Marco Simoncelli Foundation thank all those who made it possible to achieve such an important goal.