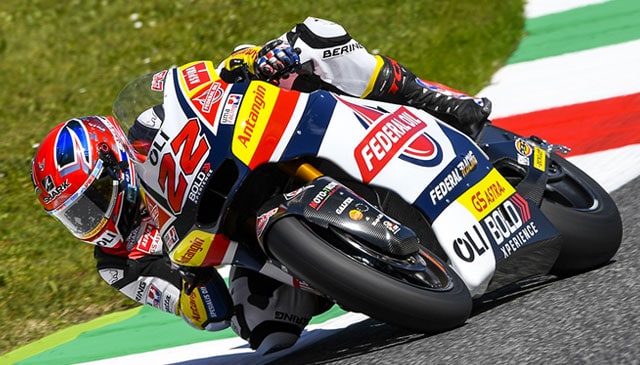 Team Federal Oil Gresini Moto2 are back on the scoring board after the nightmare of Le Mans as they bag six important points in this Italian Sunday. It was a difficult weekend – with a crash in FP3 yesterday – but Sam Lowes did well in delivering a result that surely brings some fresh confidence in the pit-box.
The former World Supersport champion had a good start and settled behind the leading group, but the lack of rear grip – caused also by the very high temperatures of today – did not allow him to express his full potential.
In two weeks' time at Montmeló, with the recent positive test at the Catalan track on his side, Sam Lowes will try to make another step forward and return towards the front of the field.
9th– SAM LOWES #22
"I'm very happy with my first lap. I got a good start and I was running with the front group. Then unfortunately my pace was not good enough: I didn't have enough grip at the rear and then, in order to stay with the guys ahead, I ended up riding a bit too aggressive. It was important to finish the race and get to Barcelona with a bit more confidence, given all the data we have from last week. We suffered the high temperatures because we didn't have this grip issue in the morning but again, it was important to finish in the points."
Source: gresiniracing.com