LV-12
Ride Your Adventure
The LV-12 is ready for any adventure: LeoVince has combined cutting-edge materials and Italian design while creating an exhaust dedicated to the most prestigious adventure bikes and maxi scooters.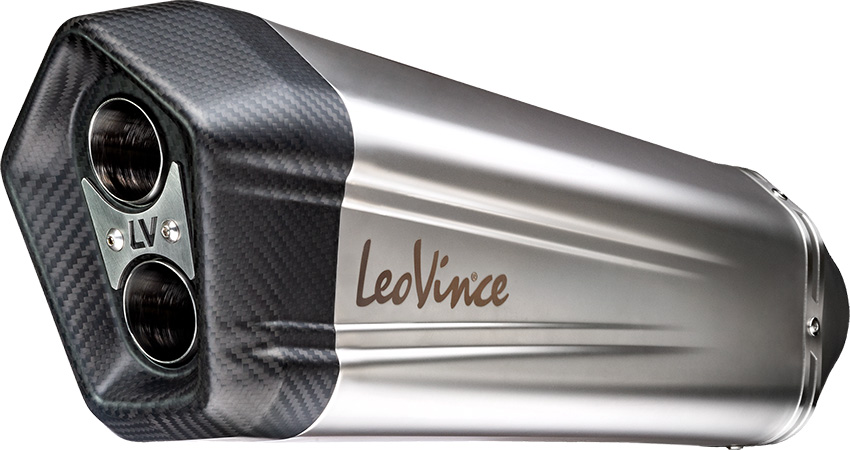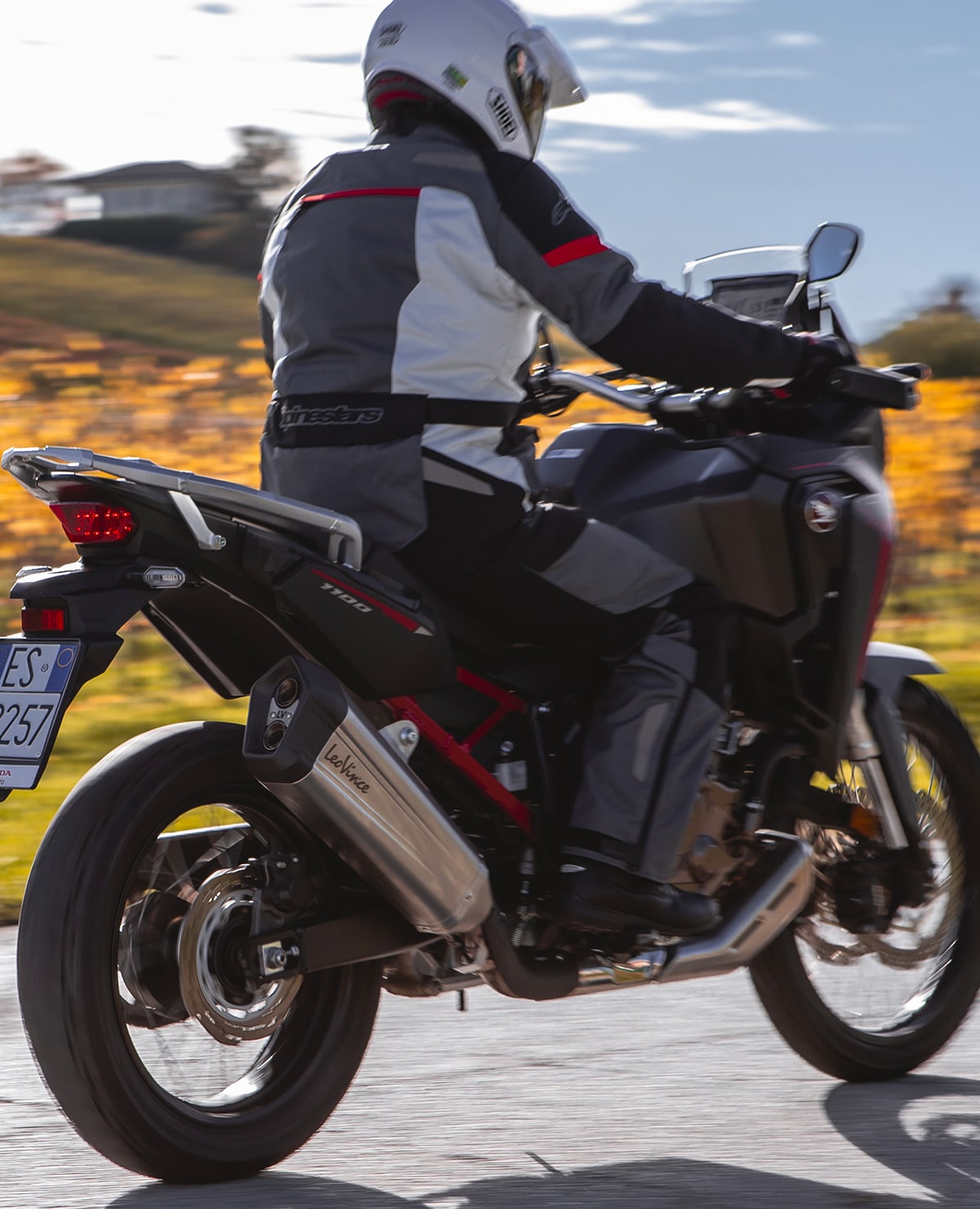 Endless Passion
The LV-12 is built in AISI 304 stainless steel for a long-lasting performance. We chose this material to let you ride in the most extreme environments and in any weather conditions: The LV-12 does not fear water or mud, nor wear over time.
And with the shot-blasted matte finishing, you also get the unmistakable LeoVince titanium look.
Elegant and Resistant
The LV-12 dual flow end-cap gives your bike the best performance and the ability to reach even the most unthinkable destinations.
We manufactured it with a special 2x2 twill carbon fiber, specifically designed to resist the highest temperatures and to make your exhaust even lighter.
The matte paint finishing, in addition to enhancing the texture, protects the end-cap from wear and UV rays, keeping your exhaust in perfect shape over time.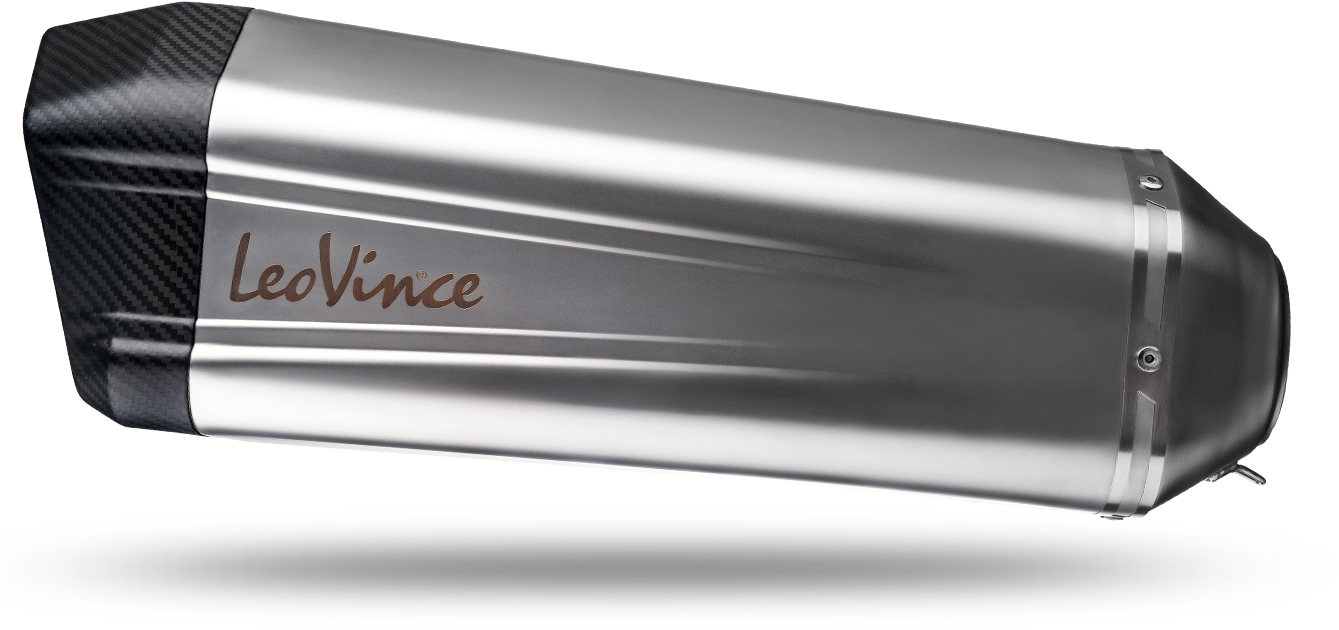 Powerful and discreet
A powerful sound already at low revs, the new LV-12 takes advantage of a specially designed internal chamber geometry and high-performance packing material to optimize the exhaust gas flow, giving your bike outstanding performance with a deep, discreet sound.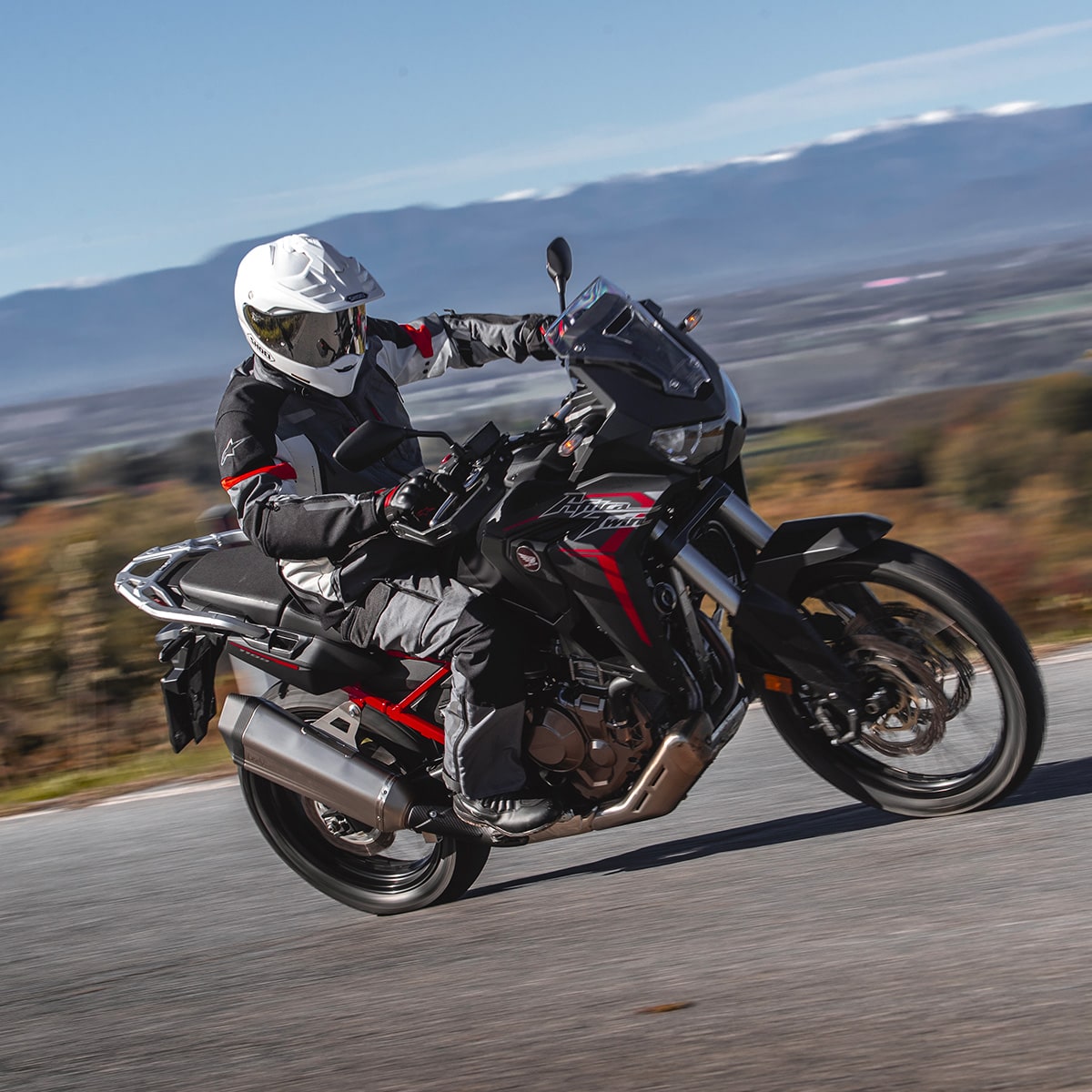 Double output, unique sound
The end-cap in full carbon houses the double tail pipe: the ideal resonance chamber for the sound of the new LV-12.
In addition to enhancing the low tones, it allows an optimal dispersion of exhaust gases, increasing fluidity even at low revs to allow you to hit even the wildest trails.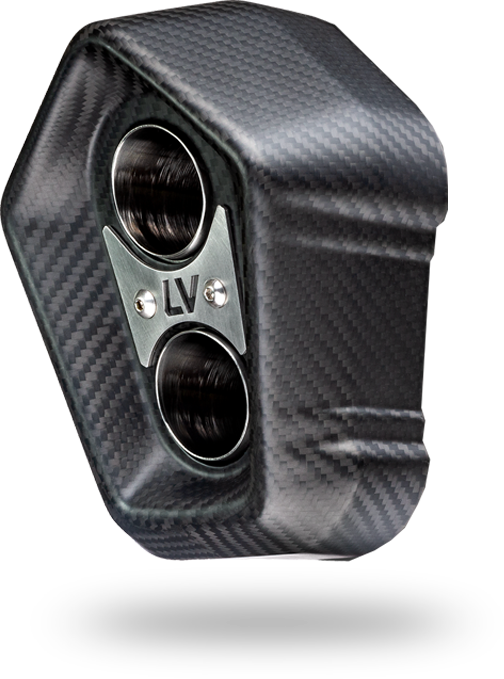 Excellent Performance
Looking for the maximum performance and durability: this is how we conceived the LV-12.
We designed it with a dual flow chamber and we made it entirely in stainless steel to give you an amazing riding experience and the best durability for your never ending adventure.
Advanced Processing
The TIG welds of the new LV-12 require specialized operators and provide the highest quality joints. Only in this way can we can guarantee the maximum performance over time of your LeoVince exhaust.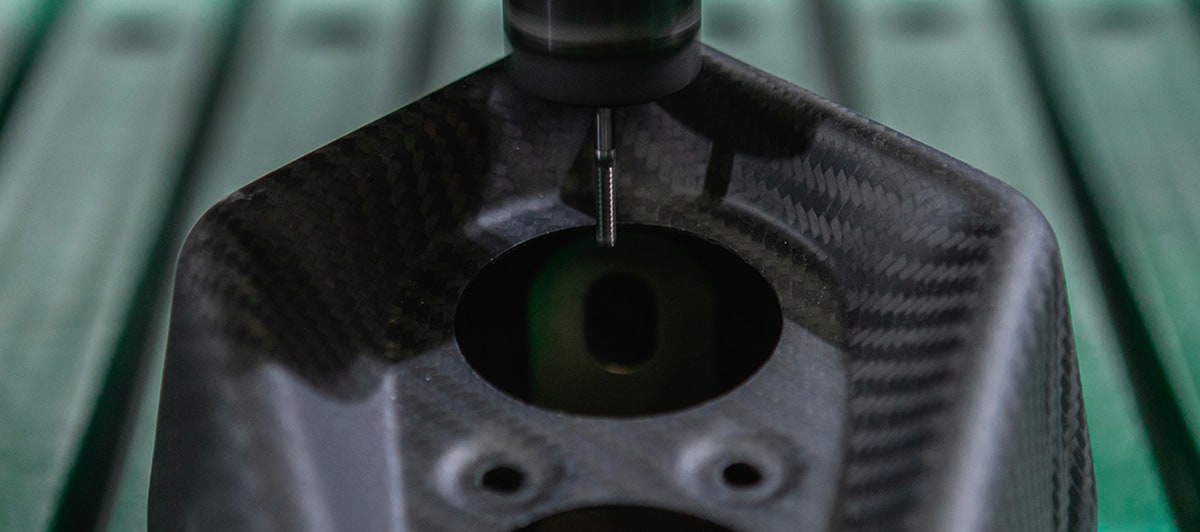 Designed to stand out from the crowd
LV-12 is the adventure companion you are looking for. The oversized design inspired by the off-road tradition makes it ideal for your adventures.
The use of the best materials and the fine details enhance the look of your bike to make it unique: dynamic, charismatic and unmistakable on any terrain.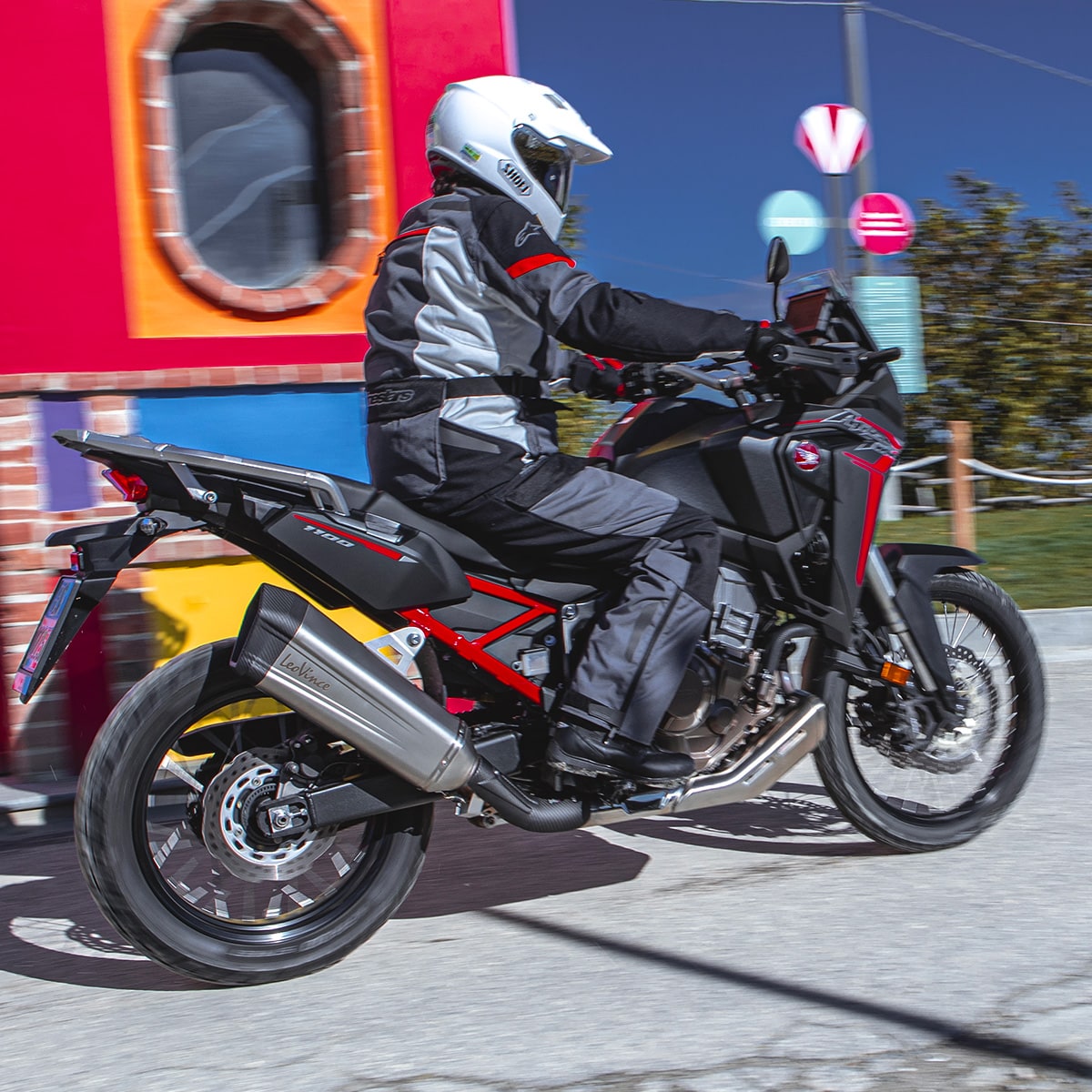 Great adventures, zero worries
The LV-12 is homologated according to the EU regulations in force relating to emissions and noise to give you the peace of mind of a stress-free ride.
In the package we provide you with all the necessary components for an easy installation, even in your garage.
We have thought of everything. Saddle up and enjoy your adventure with the LV-12.
Technical features
| | |
| --- | --- |
| Sleeve Material | AISI 304 Stainless Steel |
| Sleeve Finishing | Titanium Look |
| Sleeve Painting | - |
| End Cap Material | Carbon Fiber |
| End Cap Finishing | Matte Finishing |
| Bracket Material | AISI 304 Stainless Steel |
| LeoVince Logo | Laser Etched LeoVince Logo |
| Welding | TIG Weldings |