Das perfekte Gleichgewicht aus Performance, Aussehen und Wertigkeit: das ist der LeoVince GP Corsa Matte. Inspiriert durch Wettbewerbe und 4-Takt-Motorrädern bis zu 500 ccm gewidmet.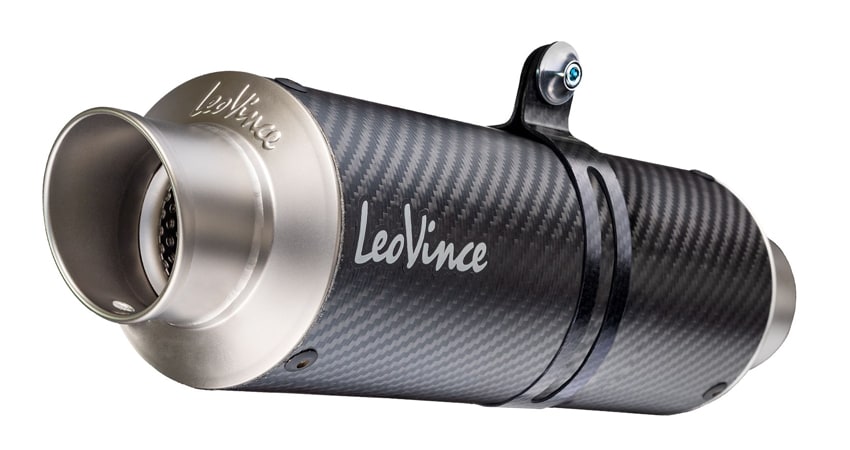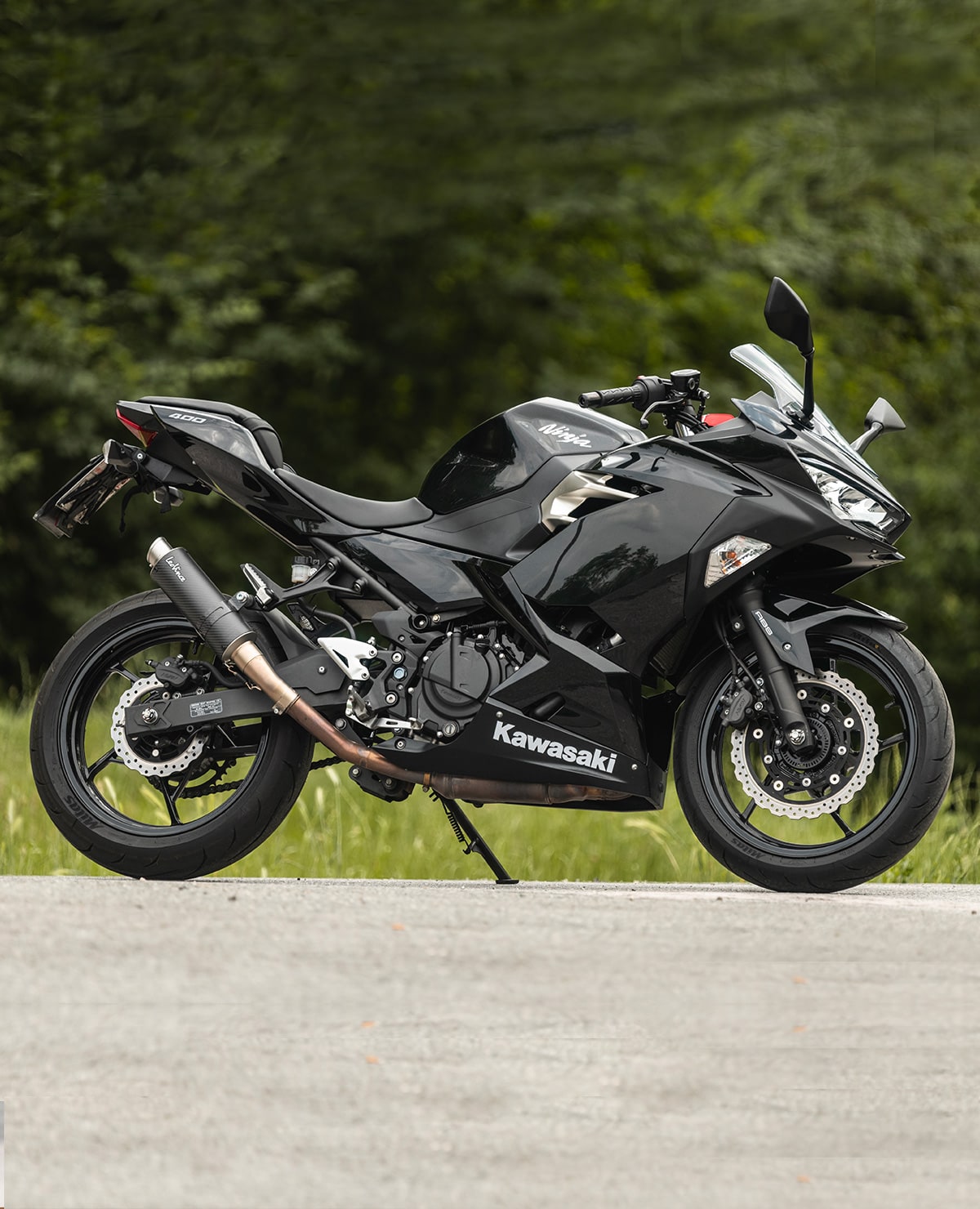 Dark Carbon
We build the GP Corsa Matte sleeve with a double layer of 2x2 twill pre-preg carbon fiber, specifically developed to resist high temperatures and to make the exhaust even lighter.
We chose a matte finish for the carbon fiber and a brushed finish for the inlet and outlet to give to your bike a dark look, enhancing its shapes and making the black more intense and aggressive.
The sleeve of the GP Corsa Matte is enhanced with the LeoVince logo: a high temperature resistant sticker that highlights the LeoVince quality achieved in nearly 70 years of experience.
Slash Cut
The full carbon fiber sleeve perfectly matches the AISI 304 stainless steel end-cap. Strong and tough, we have chosen it for its optimal resistance to the nitric acid present in the exhaust gases, to keep your bike always in perfect shape.
Die Form der Endkappen spiegelt das "Slash Cut" Design der Auspuffanlagen auf der Rennstrecke wieder. Wir haben jedes Detail der GP Corsa Matte so entworfen, um das "Feeling" des Wettbewerbs auf Motorräder mit kleinem Hubraum zu übertragen um Dir auf der Straße das gleiche Fahrgefühl zu vermitteln.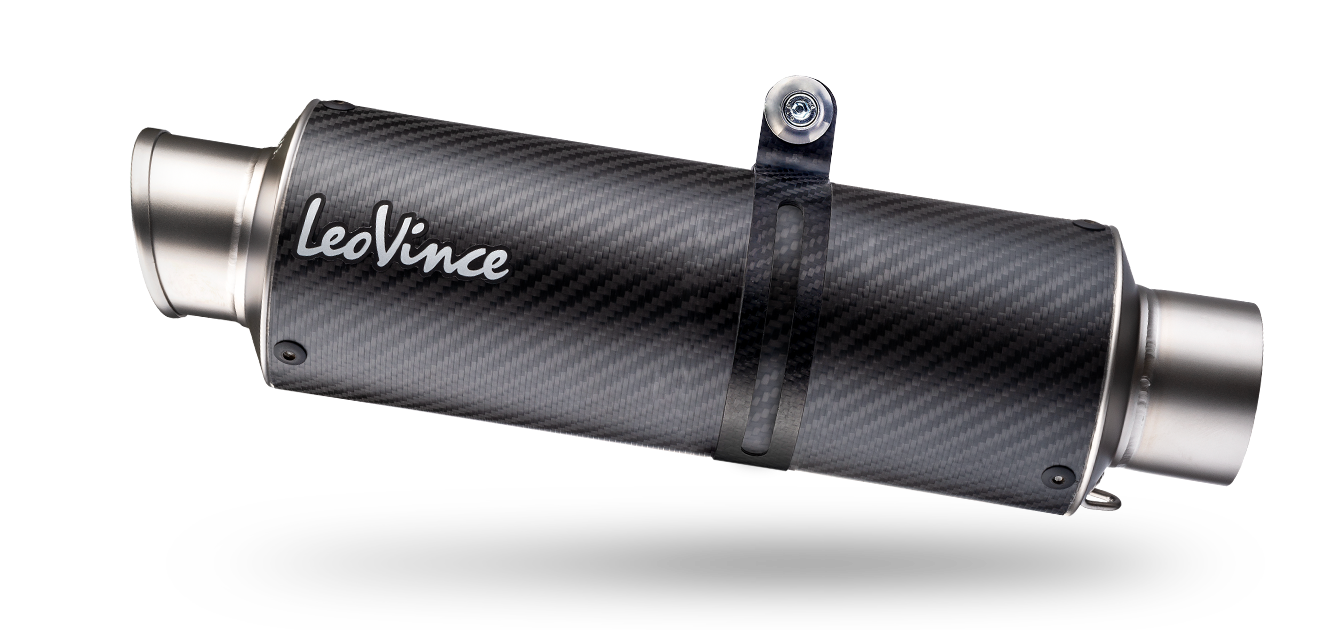 Small displacement, great sound
The GP Corsa Matte sound is already powerful at low revs. The GP Corsa Matte benefits from the shape of the specifically designed internal chambers and high-strength packing material to optimally channel the exhaust gas, giving a deep racing sound and an unmistakable new voice to your bike.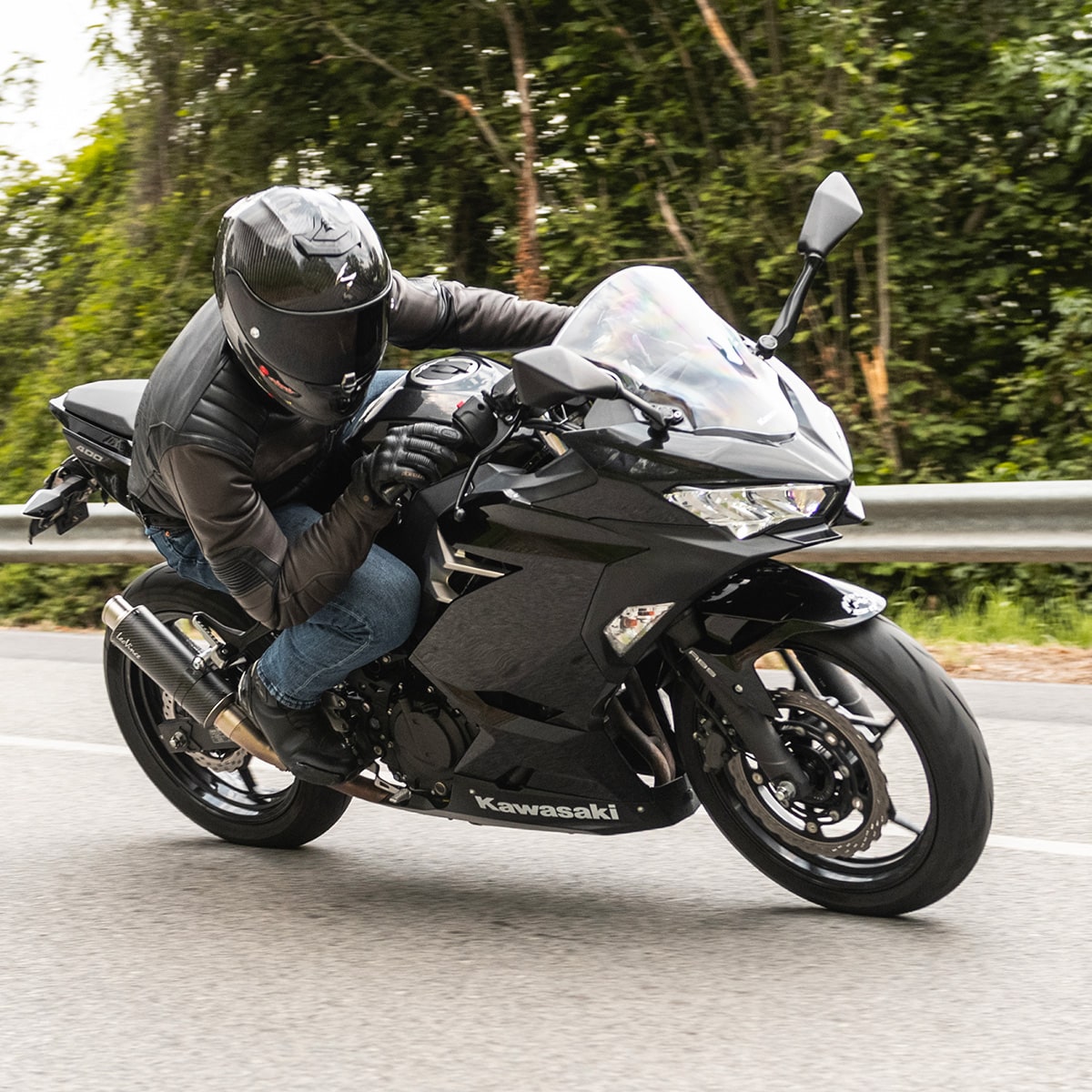 Deep Voice
Die Slash Cut Endkappe ist die ideale Resonanzform für den Sound der GP Corsa Matte. Der große Auslass verbessert die tiefen Töne und erlaubt eine optimale Verteilung der Abgase, um den Strom sogar bei niedrigen Gängen zu erhöhen und ermöglicht Dir sogar die gewundensten Straßen zu bewältigen.
We designed the GP Corsa Matte to transform small displacement bikes, by bringing the racing feel of the track and giving them a champion's voice. A voice that can hold its own against their larger displacement siblings.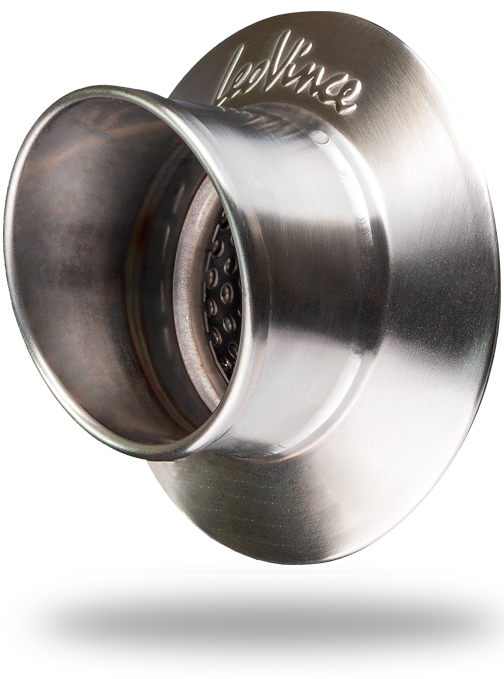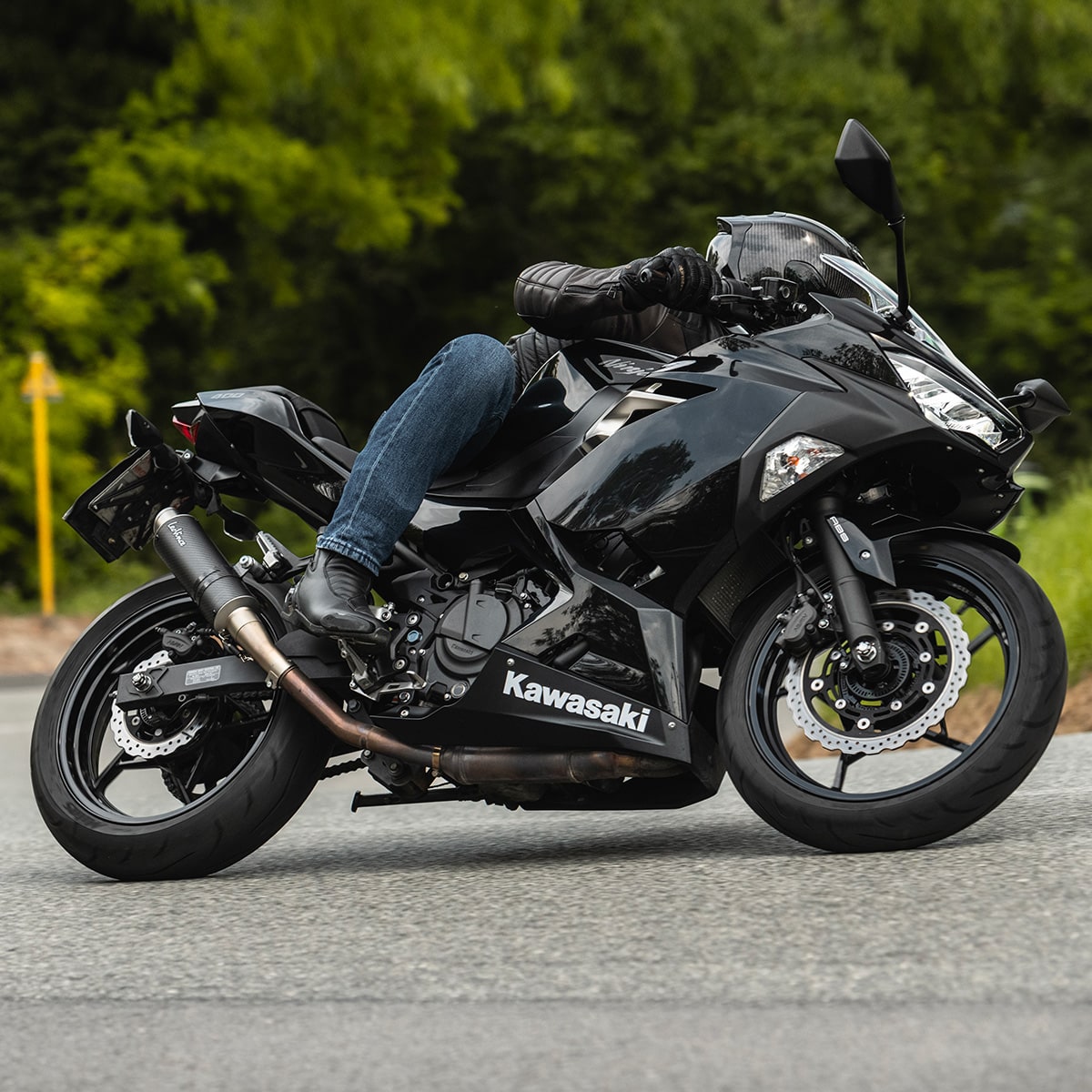 Feel the track
Lightness is essential to achieve maximum performance, on the track as well as on the road.
We manufacture the GP Corsa Matte with innovative materials and cutting-edge processing to drastically reduce the overall weight of your bike. Your motorcycle will be lighter, more agile and snappy, to guarantee you the experience you are looking for.
Nothing is left to chance
To achieve the maximum performance, nothing is left to chance: we designed the clamp of the GP Corsa Matte in a matching matte carbon fiber to make it even lighter and to give the exhaust a unique look.
The end-cap TIG welds are handcrafted by specialized craftsmen: this is the only way we can guarantee the maximum performance over time of your LeoVince exhaust.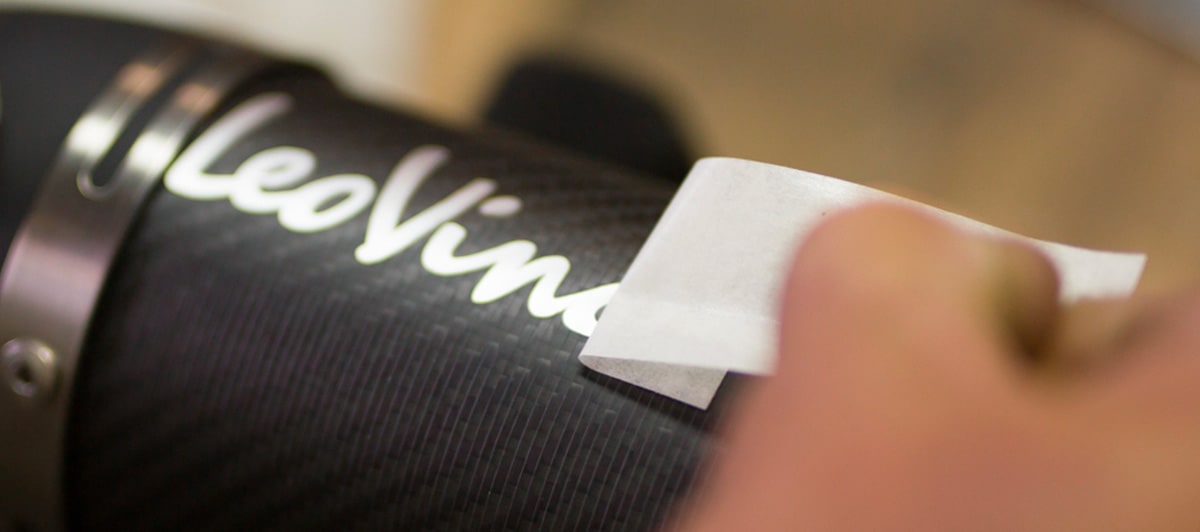 Your motorcycle, our passion
We conceived and engineered the GP Corsa Matte in our R&D Center in Italy, taking advantage of the experience we have achieved in nearly 70 years of history.
We only use the best materials, and we consider every detail throughout the production process. We have always favored handmade processes, performed by specialists, to allow you to relive the emotion we feel every time we enter the racetrack.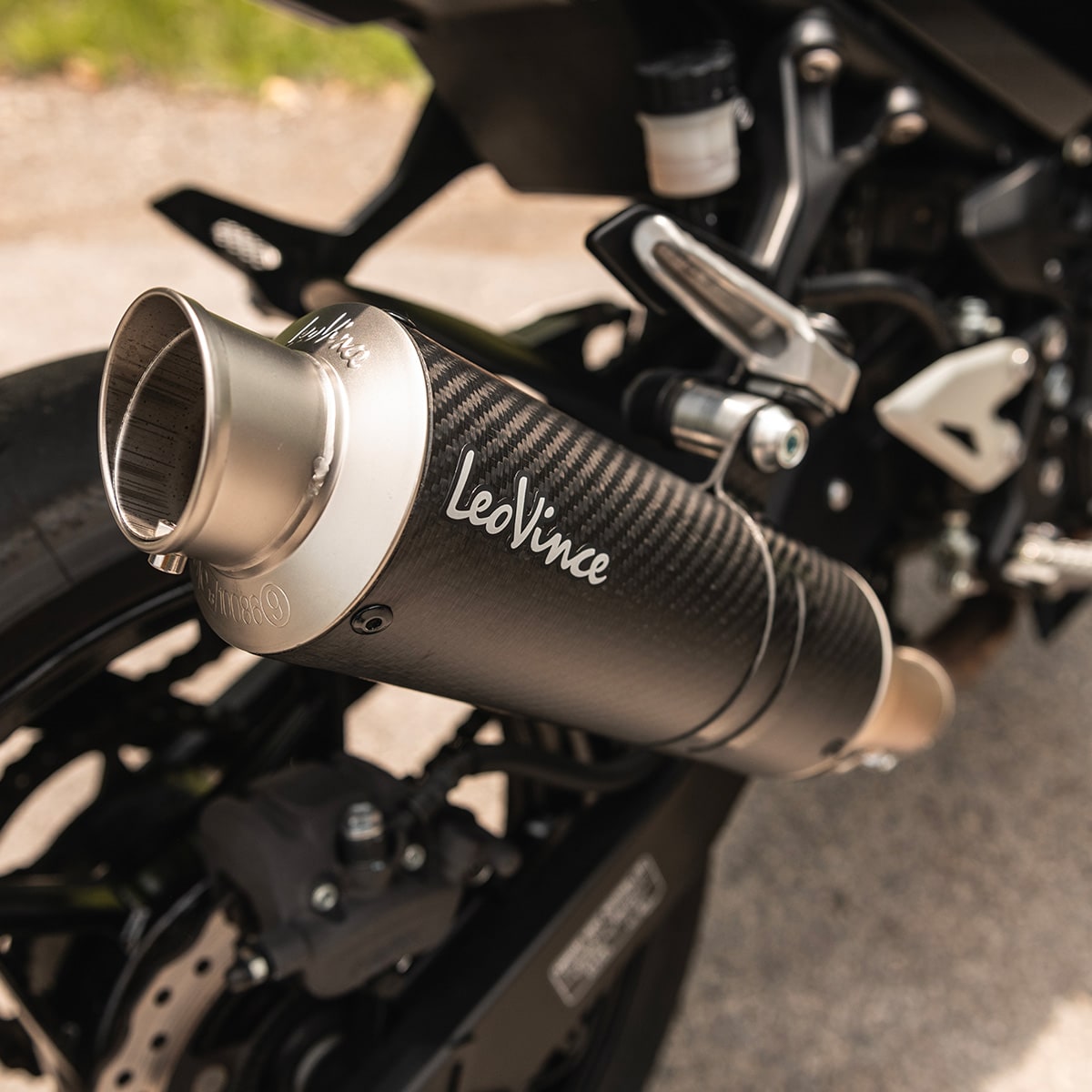 Only passion, zero worries
In the GP Corsa Matte box, we provide you with all the components you need to easily install it on your motorcycle, even in your own garage. We have even made video tutorials to make everything easier: check them out in the Support Section.
We have thought of everything to make your bike ready to race.
Saddle up, hit the gas and unleash your Racing DNA.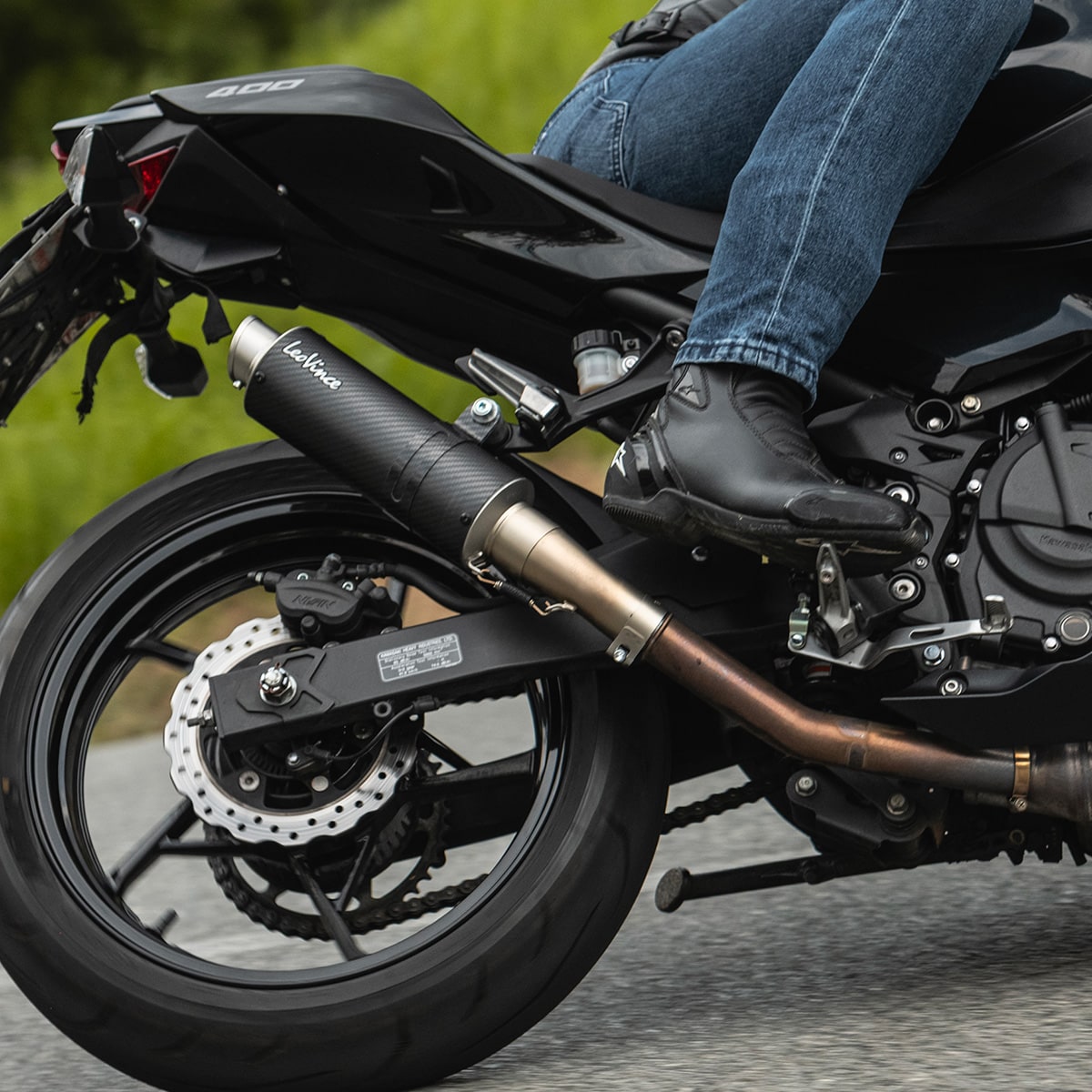 Technische Merkmale
| | |
| --- | --- |
| Material Außenhülle | Carbon |
| Mantel Finish | Mattes Finish |
| Lackierung Mantel | - |
| Material Endkappe | AISI 304 Edelstahl |
| Endkappen Finish | Sandgestrahltes Finish |
| Material Halterung | Carbon |
| LeoVince Logo | Aluminium Aufkleber |
| Schweißverfahren | TIG-Schweißnähte |