LV-10 Carbon Fiber
Racing DNA
Der Wettstreit liegt uns seit 1954 in der DNA.
We conceived the LV-10 Carbon Fiber starting from the experience and in collaboration with the best teams in the World Championships. We have brought lightness and performance to the road to make you experience the true race feeling of the track.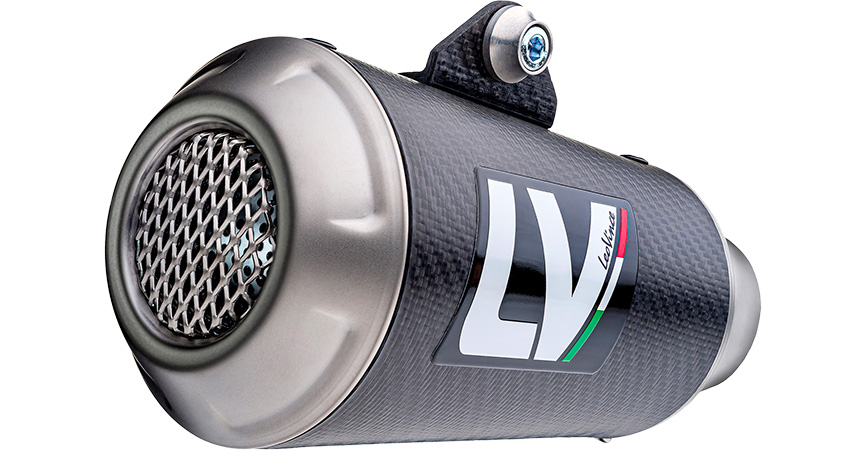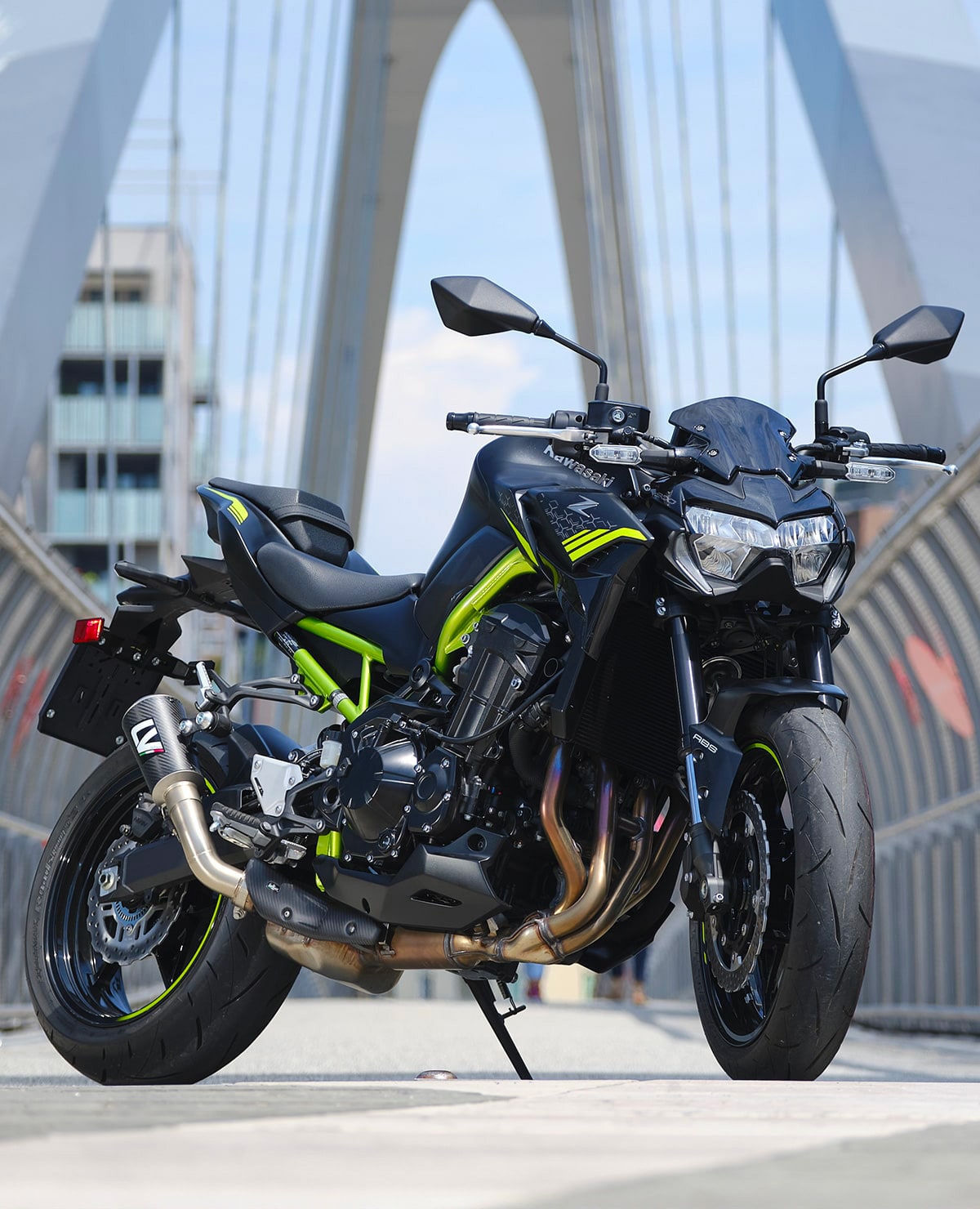 kompaktes Leichtgewicht
We make the LV-10 Carbon Fiber sleeve with a double layer of 2x2 twill pre-preg carbon fiber, specifically developed to resist high temperatures and to make the exhaust even lighter. We choose a matte finish for the LV-10 Carbon Fiber to enhance the racing look of your exhaust.
Einzigartig in diesem Bereich, wird die LV-10 Carbon durch ein Aluminium Schild mit eingestanztem LV Logo verschönert: wir haben das LV Racing Logo verwendet, damit Dein Bike wie eins von den Fahrern bei den Weltmeisterschaften, aussieht.
Carbon und Stahl
Die Endkappe des LV-10 Carbon besteht aus AISI 304 Edelstahl mit einem sandgestrahlten Finish.
Stark und widerstandsfähig steht Edelstahl für eine optimale Resistenz gegen Salpetersäure, die in den Abgasen enthalten ist, um Dein Bike immer in perfekter Form zu halten.
The rear stainless steel mesh on the outlet, also made of AISI 304 stainless steel, enhances the racing spirit with which we conceived the LV-10 Carbon Fiber.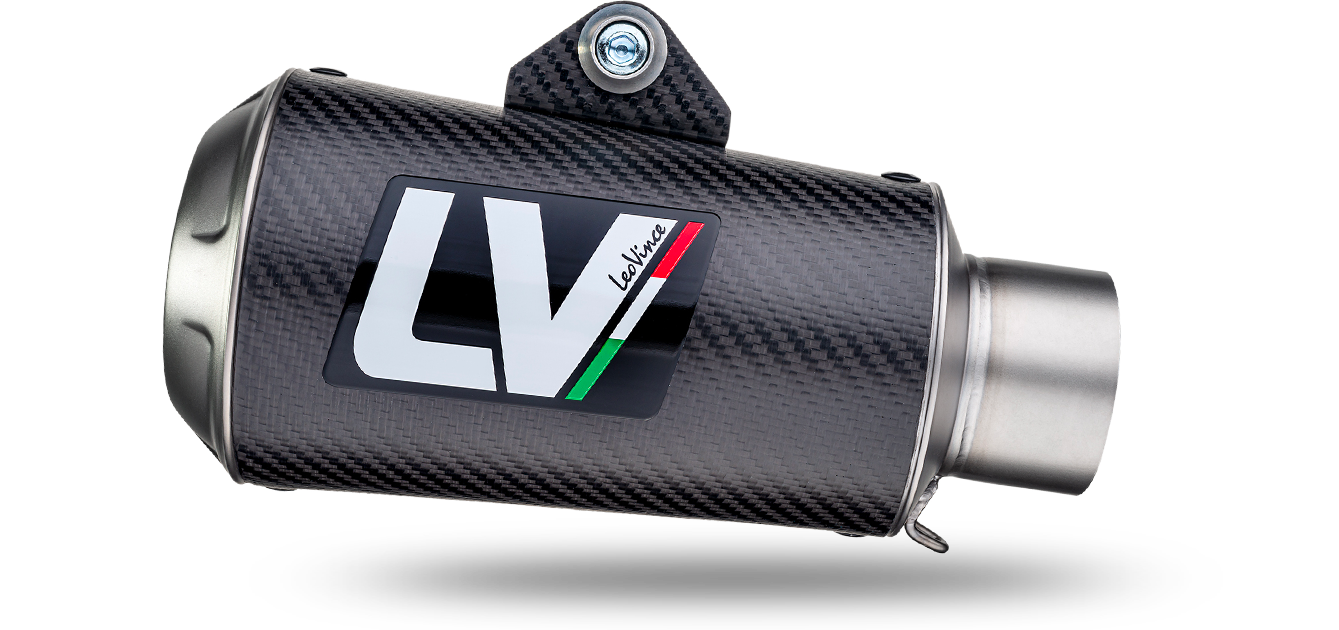 Der Sound der Rennstrecke
The voice of the LV-10 Carbon Fiber is unmistakable, does not yield to compromises, and expresses all the power already at low revs.
The conical shape allows the high-temperature resistant packing material to expand freely inside the muffler, eliminating friction and favoring the flow of exhaust gases.
Diese Eigenschaften geben Deinem Bike den tiefen Rennstrecken Sound von dem Du träumst.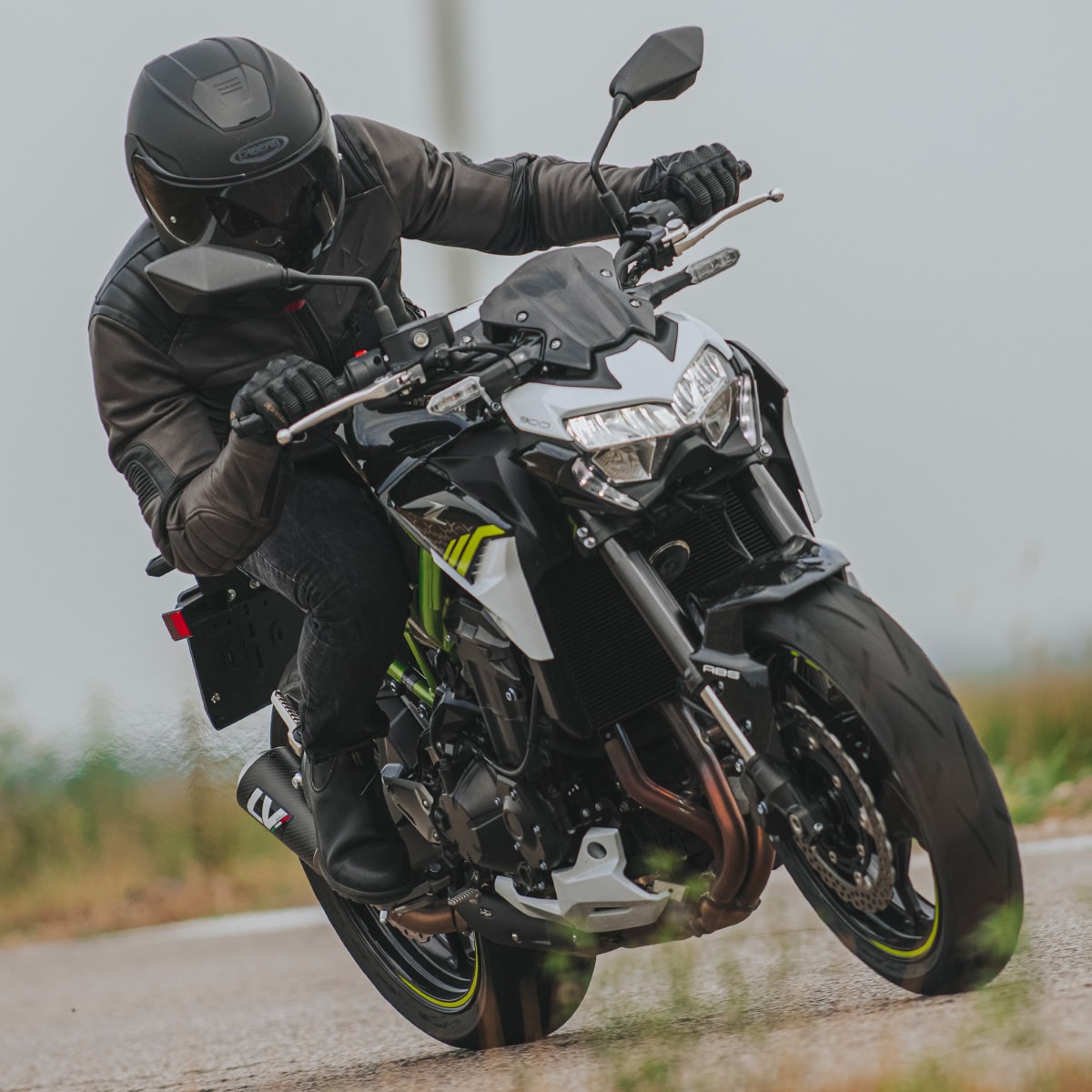 Champion's voice
From the track to the road. This was our philosophy in the design of the LV-10 Carbon Fiber.
We use the know-how we gained on the racetracks around the world to enhance the look and sound of your bike.
LV-10 Carbon Fiber is perfect also for small displacement motorcycles. We made it to bring the race feeling of the tracks, radically transforming them, with a champion's voice that does not sound bad at all in front of their bigger sisters.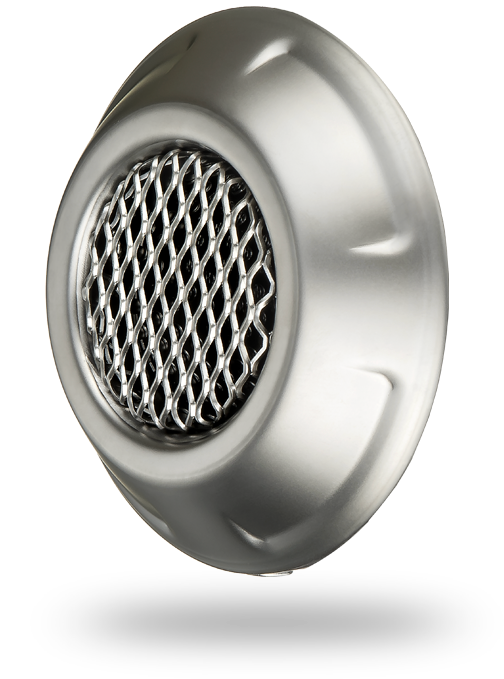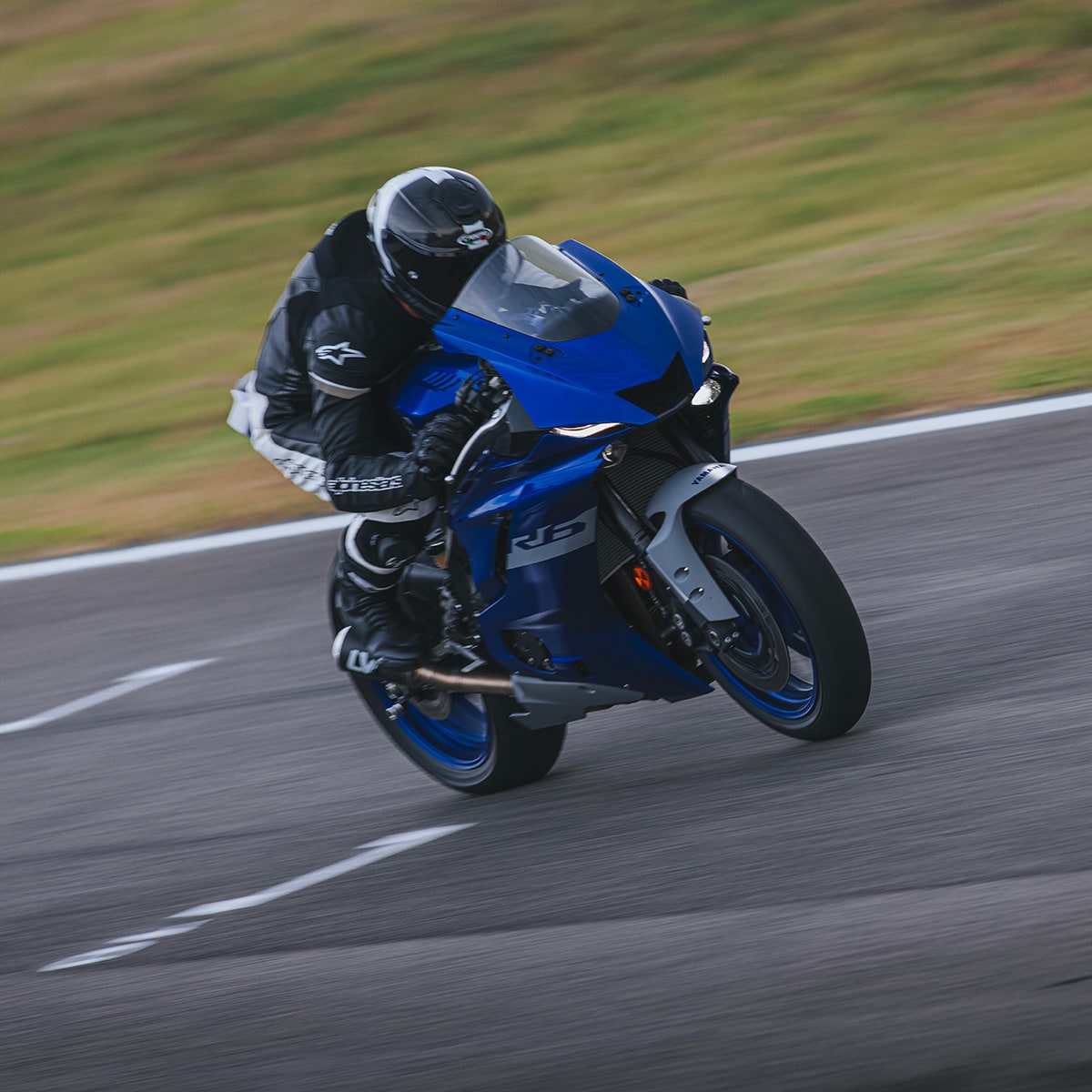 Race Feeling
Auf der Rennstrecke zählt jedes Gramm: weniger Gewicht heißt mehr Leistung.
Wir fertigen den LV-10 Full Black aus innovativen Materialien und mit modernsten Verarbeitungsmethoden, um das Gesamtgewicht Deines Bikes drastisch zu reduzieren. Dein Motorrad wird Dir ein neues und aufregendes Fahrgefühl geben: deutlich leichter, mehr agil und schnittiger.
Einzigartig
Die kleinen Details machen den Unterschied an einem Rennwochenende und an einem sonnigen Tag auf einer kurvigen Strecke.
Die handgefertigten TIG-Schweißnähte der LV-10 Carbon erfordern spezialisierte Schweißer die hochqualitative Verbindungspunkte liefern. Nur dadurch können wir Dir einen qualitativ hochwertigen LeoVince-Auspuff über lange Zeit garantieren.
The individually CNC machined full-carbon bracket represents the maximum compromise between stiffness and lightness to allow for an hassle free installation.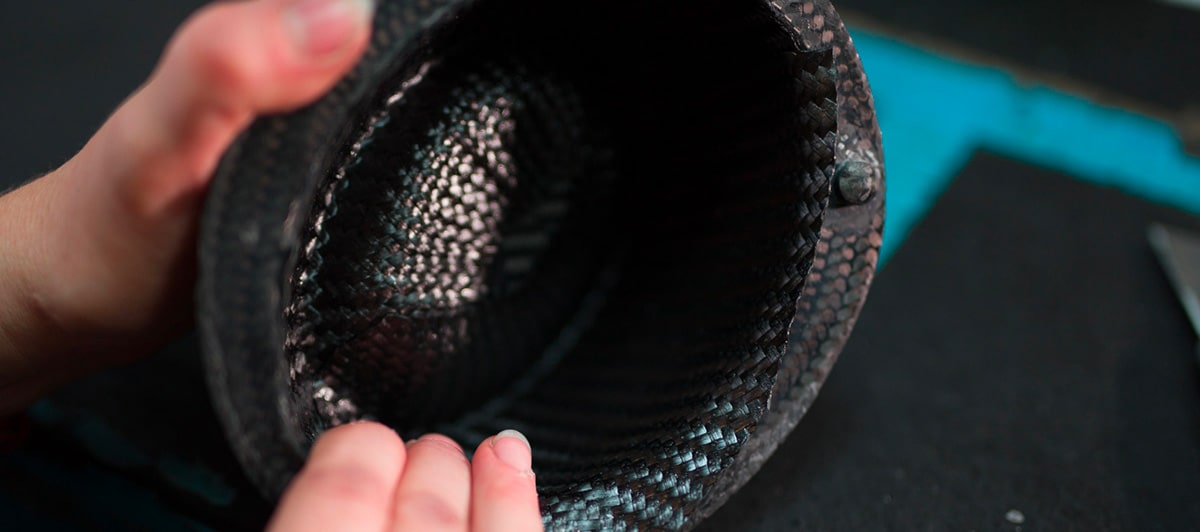 Time To Race
Designed and developed in Italy with the experience we gained on the racetracks around the world. Built in carbon fiber and stainless steel with the attention to detail that characterize us.
Expression of uncompromising style and power. LV-10 Carbon Fiber is the result of what we have learned in 70 years of history: created for riders by riders.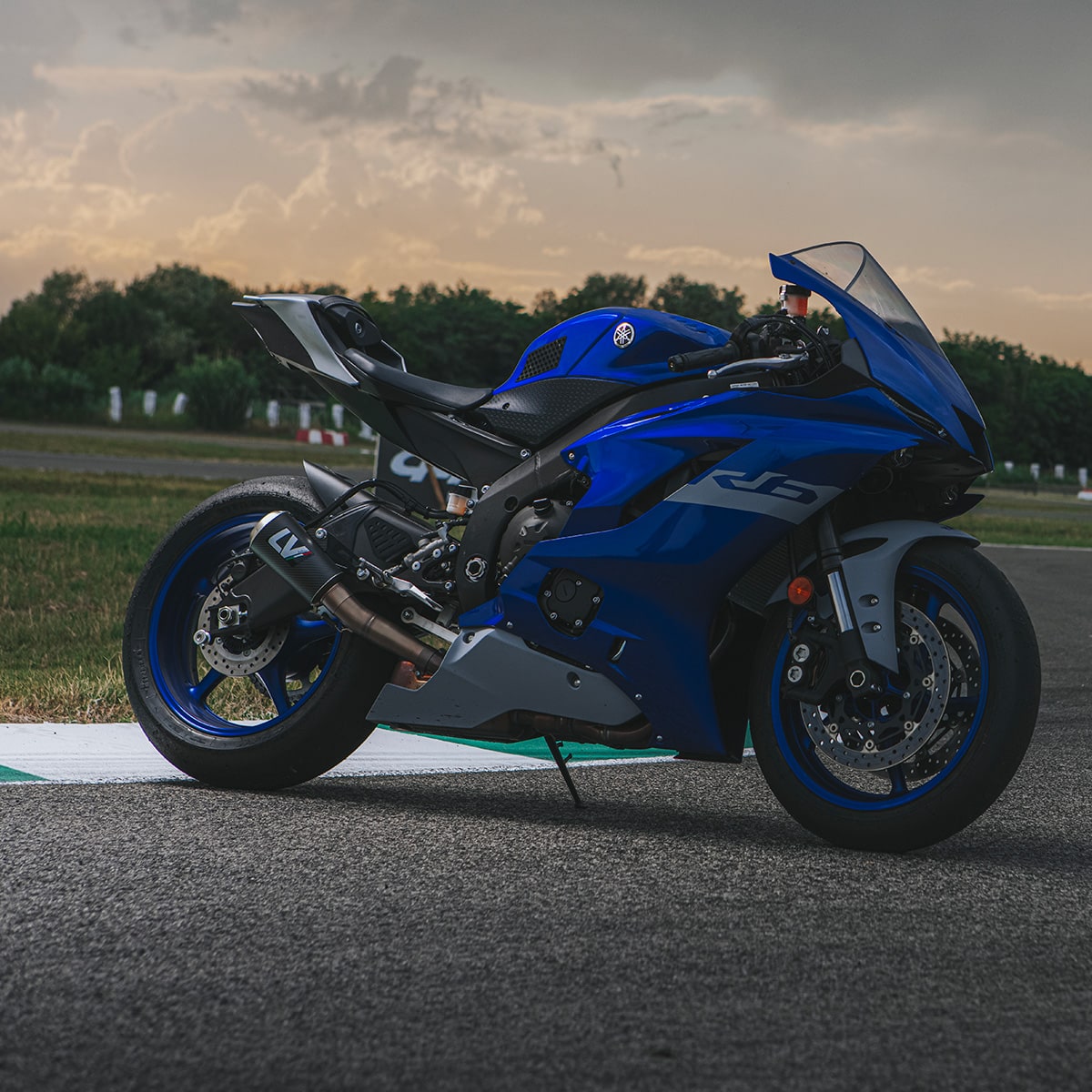 Only passion, zero worries
In the LV-10 Carbon Fiber box we provide you with all the components you need to easily install it on your motorcycle, even in your garage. We even made video tutorials to make everything easier: check them out in the Support Section.
Wir haben an alles gedacht, um Dein Bike bereit zum Rennen zu machen.
Steig auf, tritt aufs Gas und entfessele Deine Racing DNA.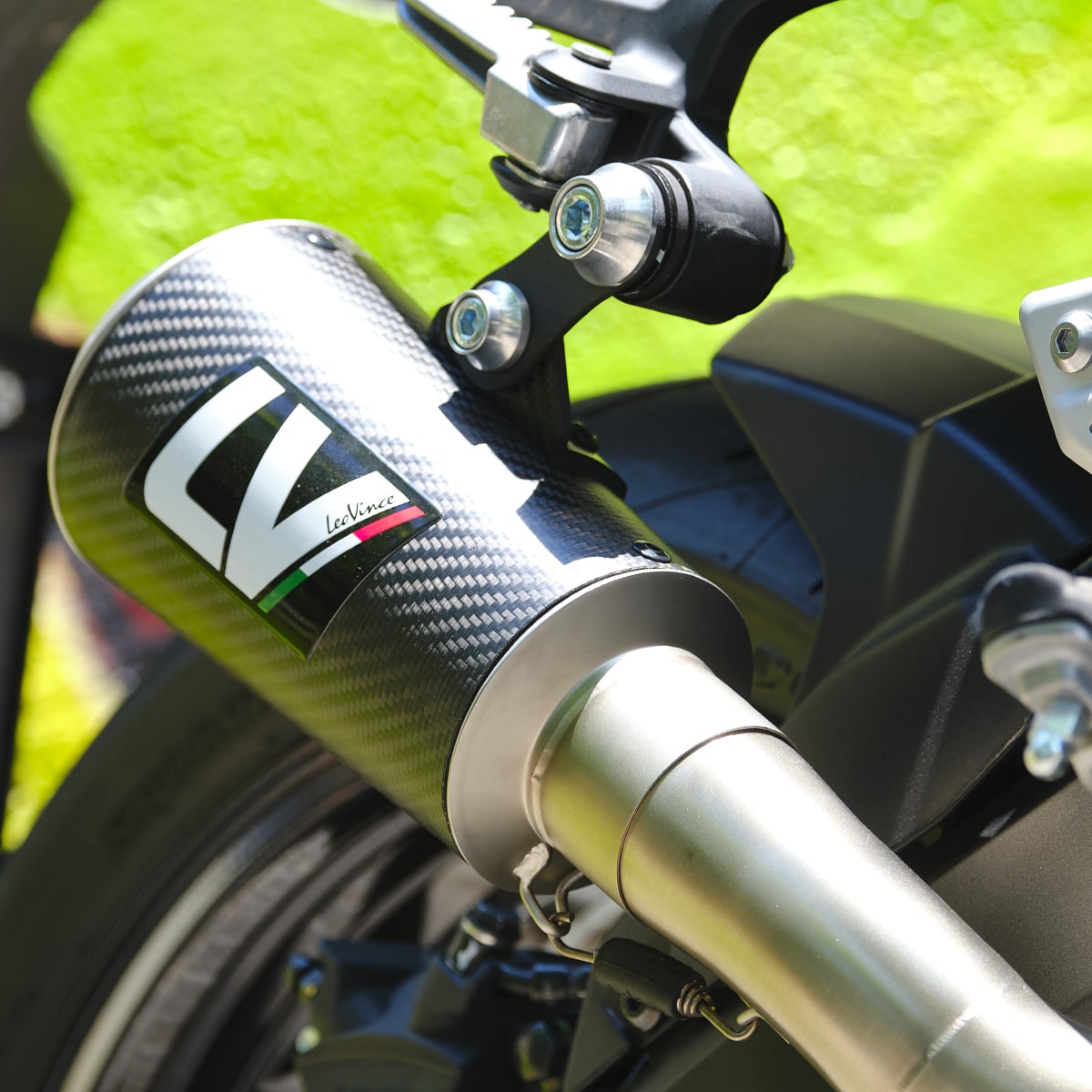 Technische Merkmale
| | |
| --- | --- |
| Material Außenhülle | Carbon |
| Mantel Finish | Mattes Finish |
| Lackierung Mantel | - |
| Material Endkappe | AISI 304 Edelstahl |
| Endkappen Finish | Sandgestrahltes Finish |
| Material Halterung | Carbon |
| LeoVince Logo | Aluminium Schild mit eingestanztem LV Logo |
| Schweißverfahren | TIG-Schweißnähte |