LV-10 Titanium
Rennsport DNA
Competition has always been in our DNA since 1954.
Wir konnten den LV-10 Titanium durch die Erfahrung mit der Zusammenarbeit mit den besten Teams der Weltmeisterschaften entwickeln. Wir haben die Leichtigkeit und Leistung auf die Straße gebracht, damit Du das richtige Rennsport-Feeling auf der Strecke spüren kannst.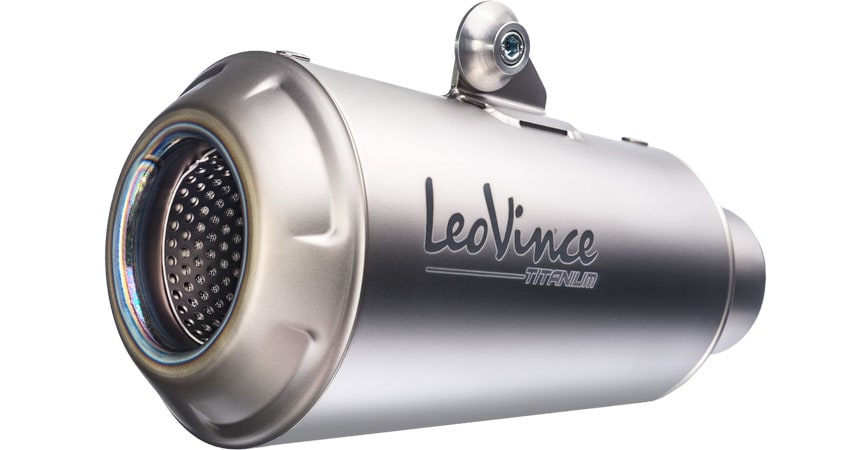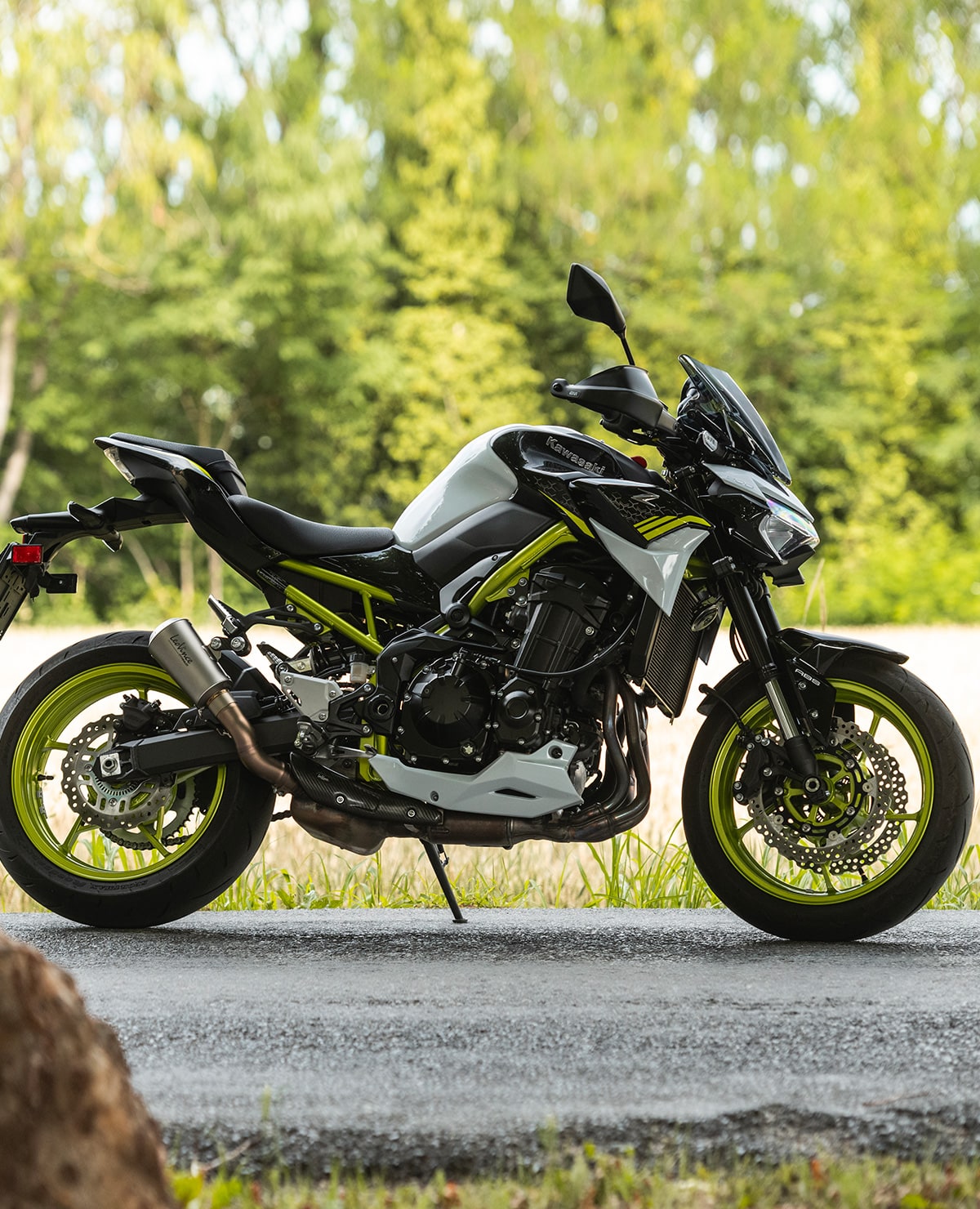 Pure Racing
Titan ist ein natürliches Element, dass unendliche Stabilität und absolute Leichtigkeit miteinander verbinden. Aus diesem Grund haben wir den LV-10 Titanium aus Titan der Güteklasse 1 gefertigt: die maximale Reinheit dieses Materials garantiert Dir einen Auspuff, der immer seine perfekte Form behalten und unter allen Bedingungen sportliche Leistungen erzielen wird.
A shot-blasted finishing is applied to LV-10 Titanium to enhance the matte effect of the titanium and give your exhaust an unmistakable look.
Full Titanium
Die Endkappe des LV-10 Titanium ist ebenfalls aus Titan der Güteklasse 1 hergestellt: maximale Leichtigkeit und Stärke, um die beste Leistung Deines Bikes zu garantieren.
Die konische Form ist das auffallendste Merkmal der LV-10 Titan, dass zum einen für einen besseren Fluss der Abgase sorgt und zum anderen noch einmal die Rennsport DNA verdeutlicht.
Das lasergeätzte LeoVince Titanium Logo hebt das edle 100%-ige italienische Design hervor und gibt Deinem Bike einen einmaligen Look.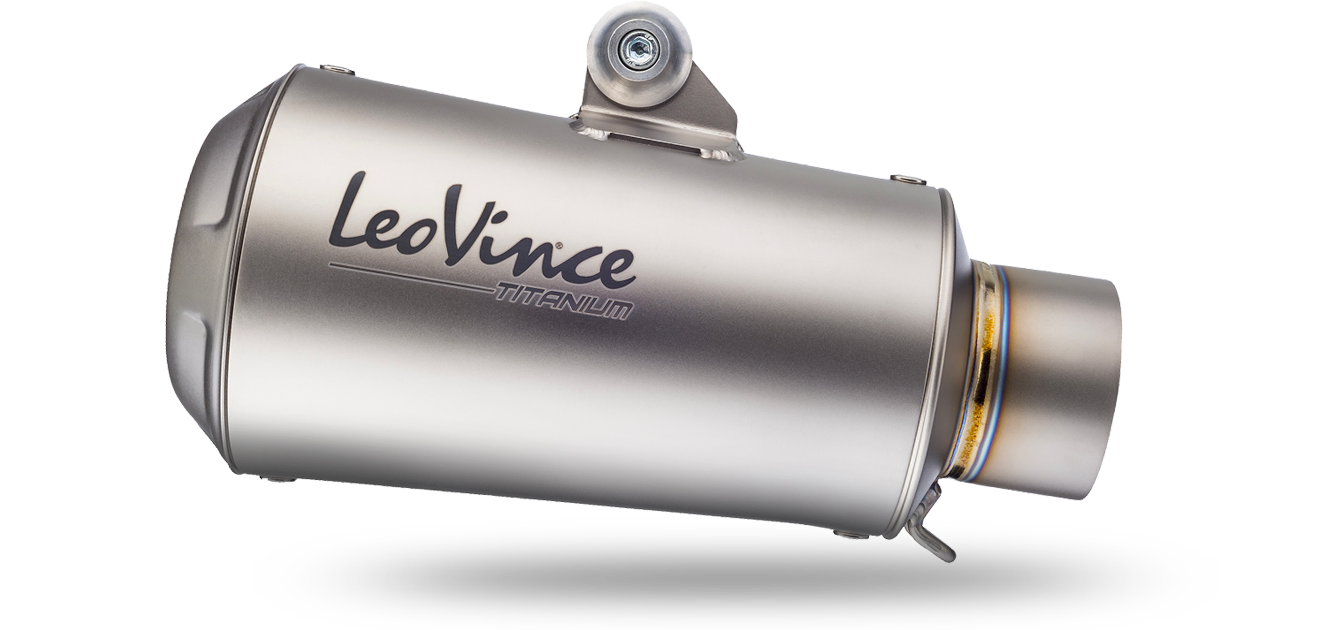 Feel the track
The voice of the LV-10 Titanium is unmistakable, does not yield to compromises, and expresses power immediately, even at low revs.
The conical shape allows the high-temperature resistant packing material to expand freely inside the muffler, eliminating friction and favoring the flow of exhaust gases.
These features give your bike the deep racing sound you are dreaming of.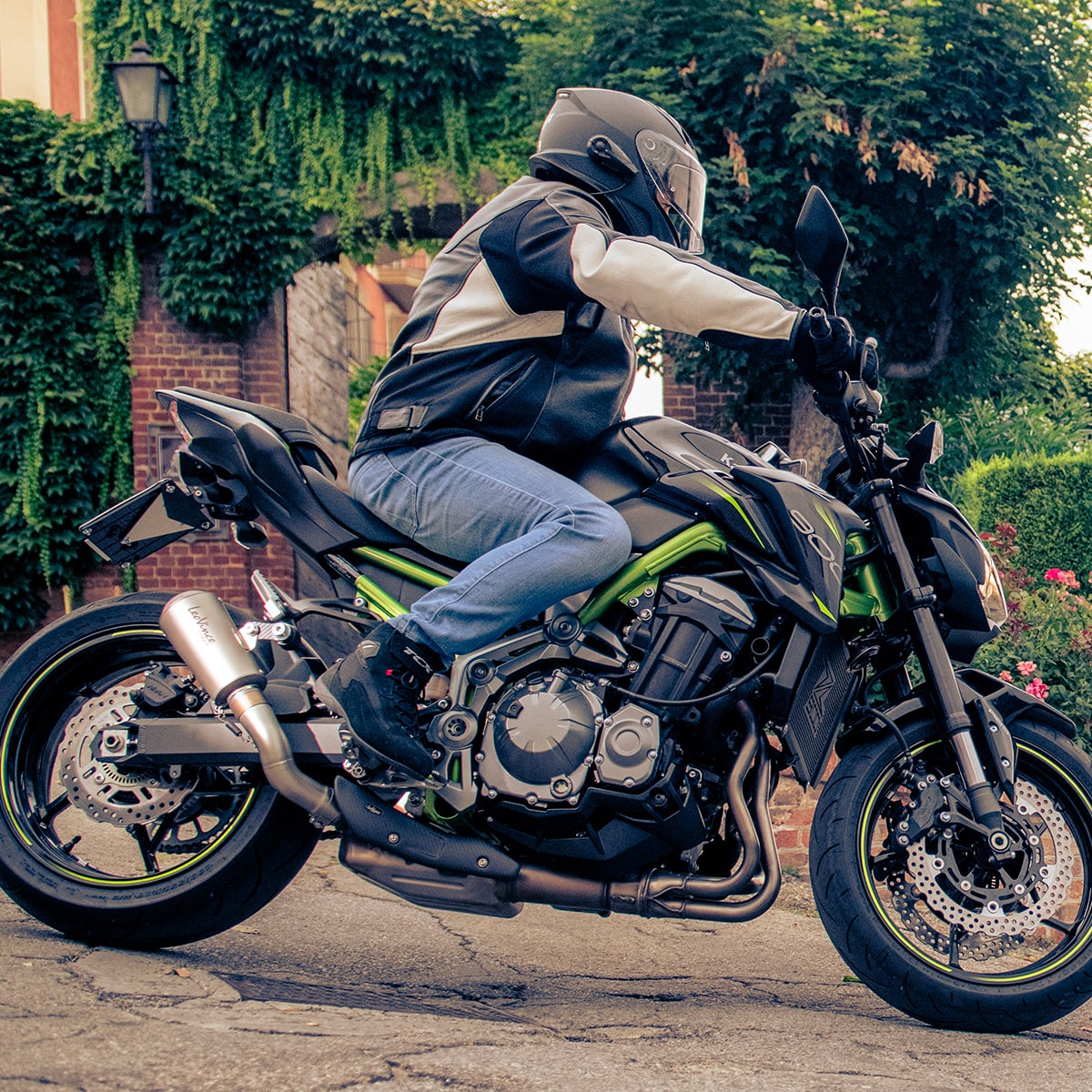 Champion's voice
From the track to the road. This was our philosophy in the design of the LV-10 Titanium.
We use the know-how we gained on the racetracks around the world to enhance the look and sound of your bike.
The LV-10 Titanium is also perfect for small displacement motorcycles. We designed it to transform small displacement bikes, by bringing the racing feel of the track and giving them a champion's voice. A voice that can hold its own against their larger displacement siblings.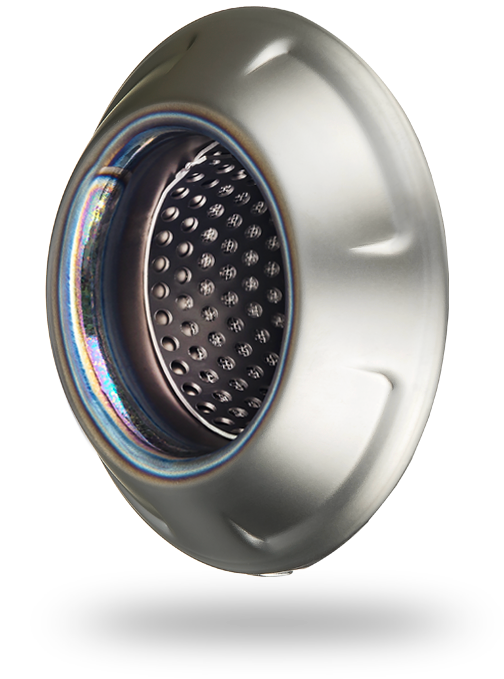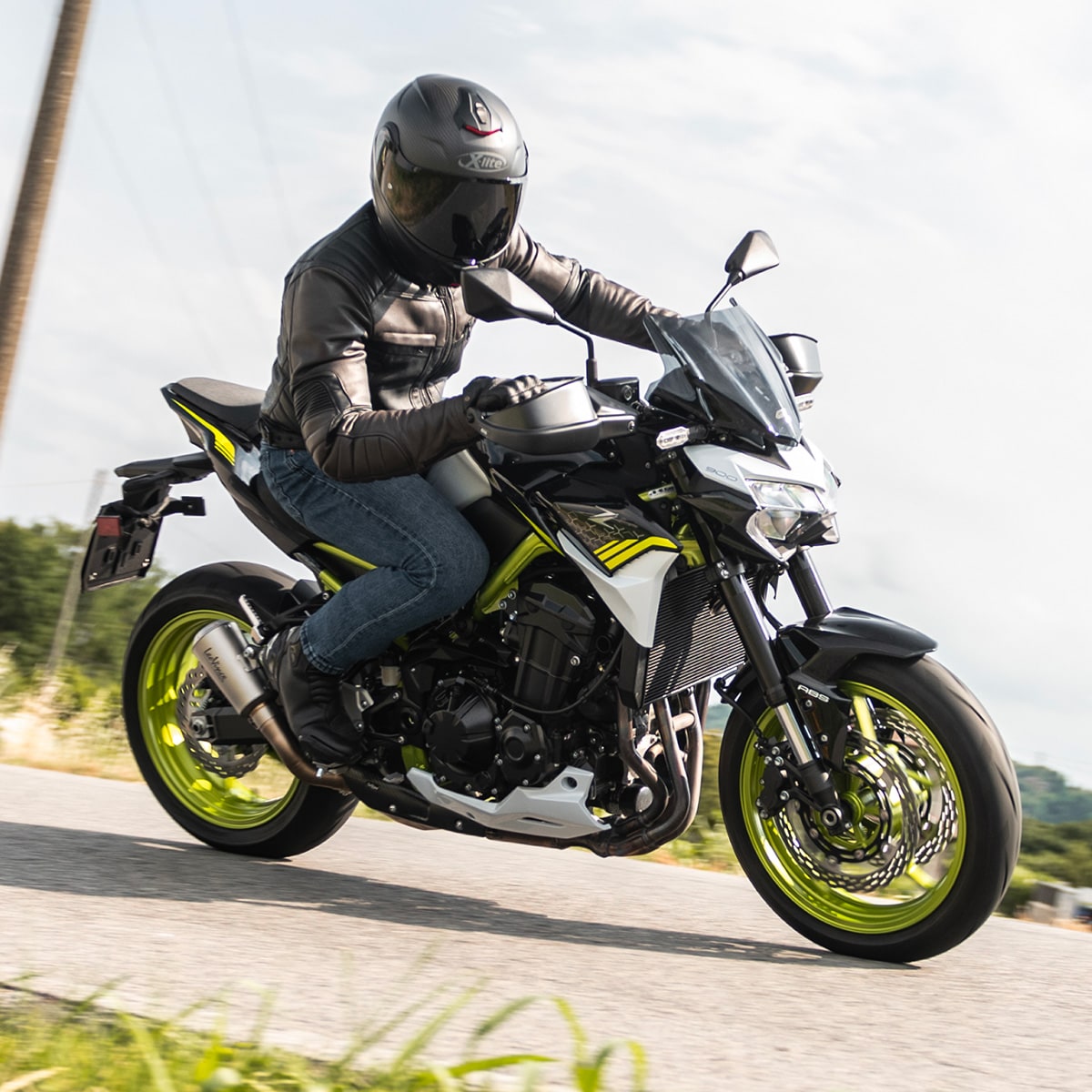 Rennsport-Feeling
On the racetrack, every pound counts: less weight means more performance.
We manufacture the LV-10 Titanium with innovative materials and cutting-edge processing to drastically reduce the overall weight of your bike. Your motorcycle will be much lighter, more agile and snappy, giving you a new and exciting riding experience.
Einzigartig
The details make the difference on a race weekend, and also on a sunny day on a curvy road.
The handmade TIG welds of the LV-10 Titanium require specialized operators and provide the highest quality joints. It is only in this way that we can guarantee the maximum performance over time of your LeoVince exhaust.
The laser-cut Titanium bracket is a symbol of technology and lightness, allowing for a hassle-free installation.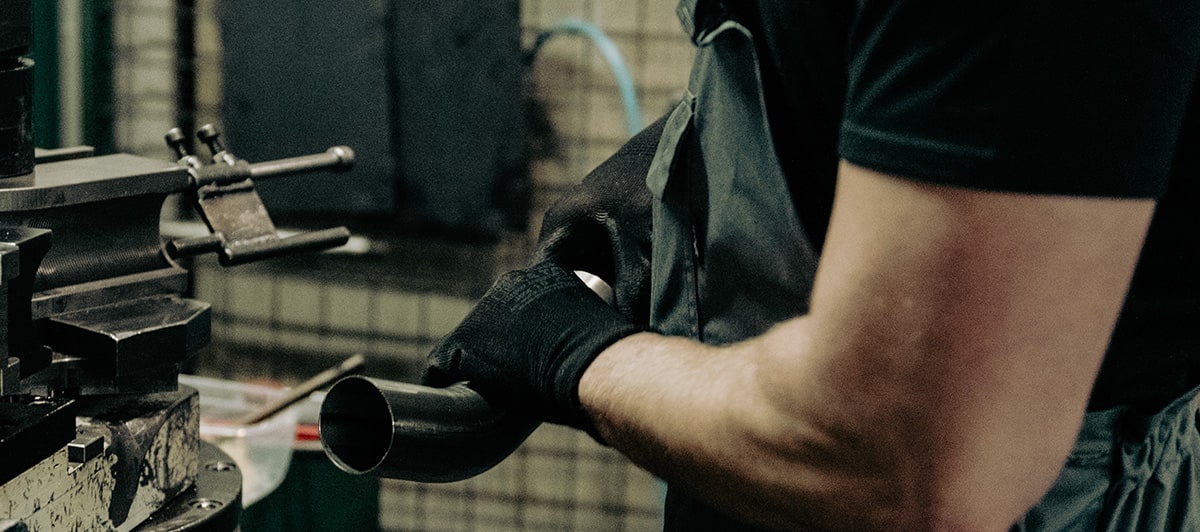 Time To Race
Designed and developed in Italy with the experience we gained on racetracks around the world. Built in titanium with the attention to detail that characterizes us.
An expression of uncompromising style and power. The LV-10 Titanium is the result of what we have learned in 70 years of history: created for riders by riders.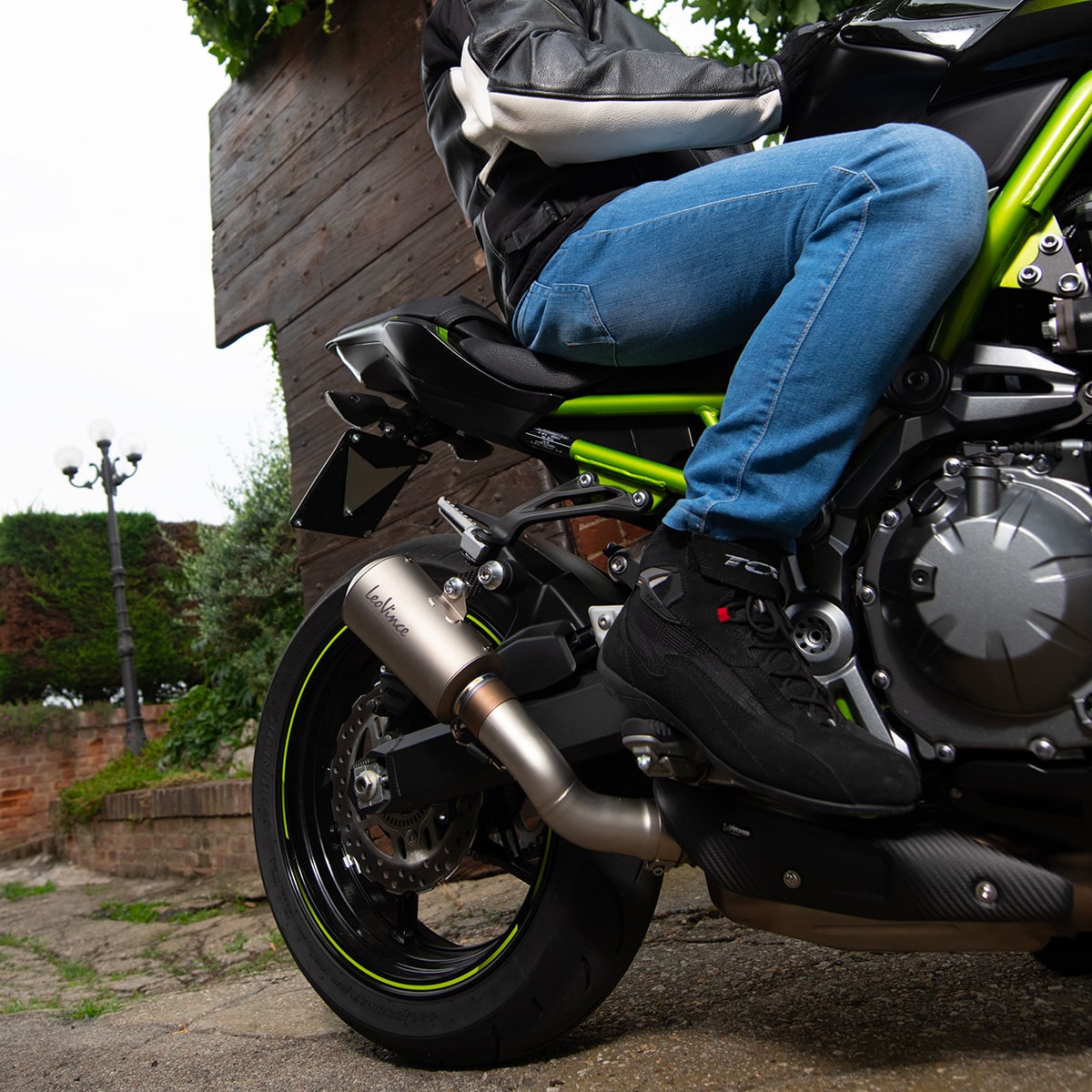 Leb Deine Leidenschaft, ohne Sorgen
In the LV-10 Titanium box we provide you with all the components you need to easily install it on your motorcycle, even in your garage. We even made video tutorials to make everything easier: check them out in the Support Section.
We have thought of everything to make your bike ready to race.
Steig auf, gib Gas und lass Deiner Rennsport DNA freien Lauf.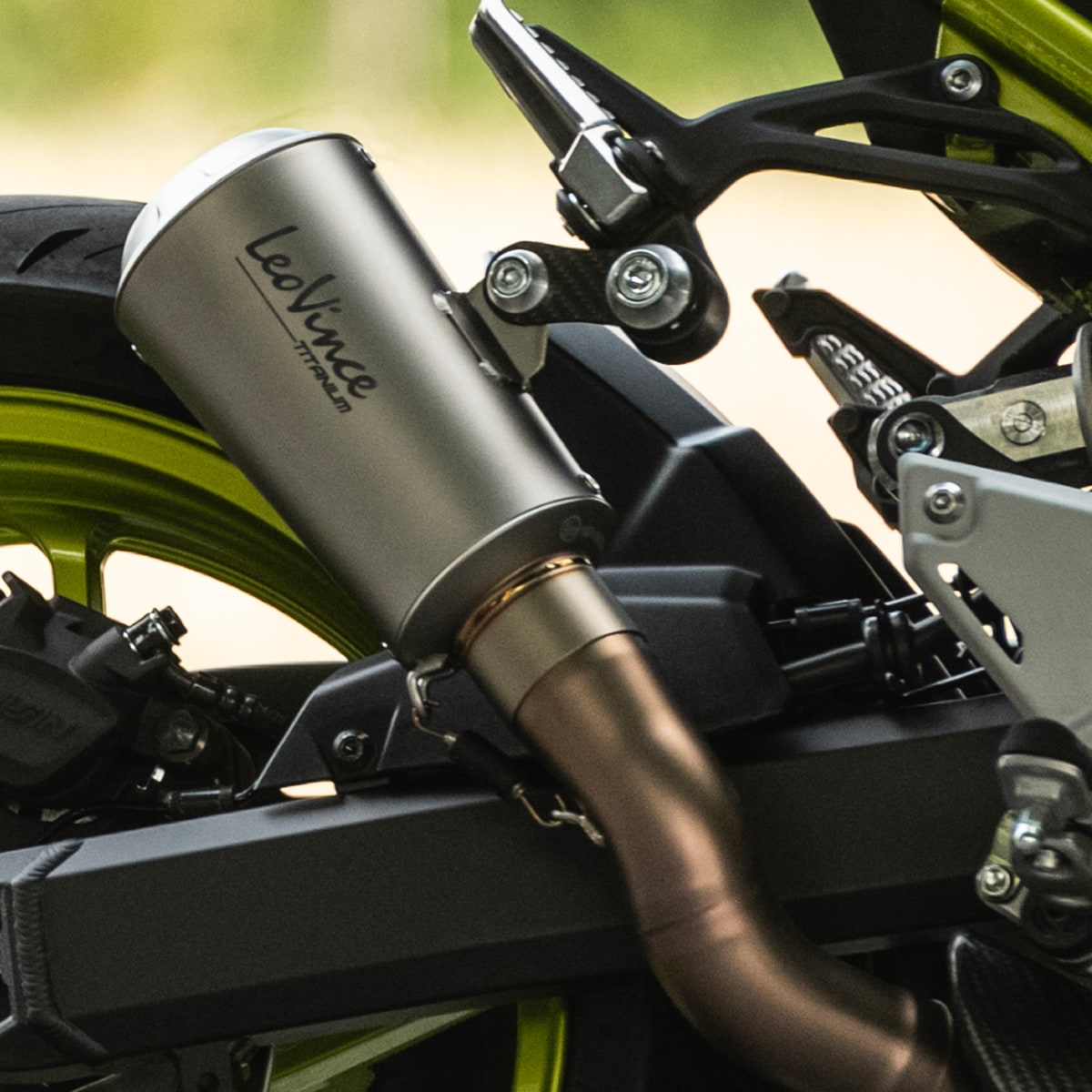 Technische Merkmale
| | |
| --- | --- |
| Material Außenhülle | Titan der Güteklasse 1 |
| Mantel Finish | Sandgestrahltes Finish |
| Lackierung Mantel | - |
| Material Endkappe | Titan der Güteklasse 1 |
| Endkappen Finish | Sandgestrahltes Finish |
| Material Halterung | Titan der Güteklasse 1 |
| LeoVince Logo | lasergeätztes LeoVince Logo |
| Schweißverfahren | TIG-Schweißnähte |